Chatbots are a breakthrough technology of the past years. Since users are now overwhelmed with an incredible amount of information coming from various sources, they tend to seek simplicity and convenience in their digital environment. Chatbot technology is exactly the one providing businesses with the ability to speed up and enhance their operational processes. This is the reason why smartphone users living on the go favor chatbot-based websites and apps over others.
The banking industry is one of the many actively implementing chatbot solutions.
What Are Chatbots in Banking?
There exist two types of chatbots: rule-based and AI-powered.
A rule-based or basic chatbot is programmed to perform simple operations that are directly connected to the business activity. It follows simple linear search algorithms and based on that gives the answer users expect to get. However, its capabilities are relatively limited. When the user starts using the vocabulary the chatbot is not supposed to know, the rule-based chatbot gets confused and fails to give necessary help.
An AI-powered chatbot, by contrast, is more flexible in conversation and able to deliver human-like experience. It responds to any human message and interacts with the user irrespective of the type of question they ask. The AI-driven chatbot is able to support any conversation as it can analyze and identify the user's circumstances and needs.
Business banking largely employs AI-based chatbot solutions as they result in a higher level of customer satisfaction. These are 5 basic advantages of chatbots in banking.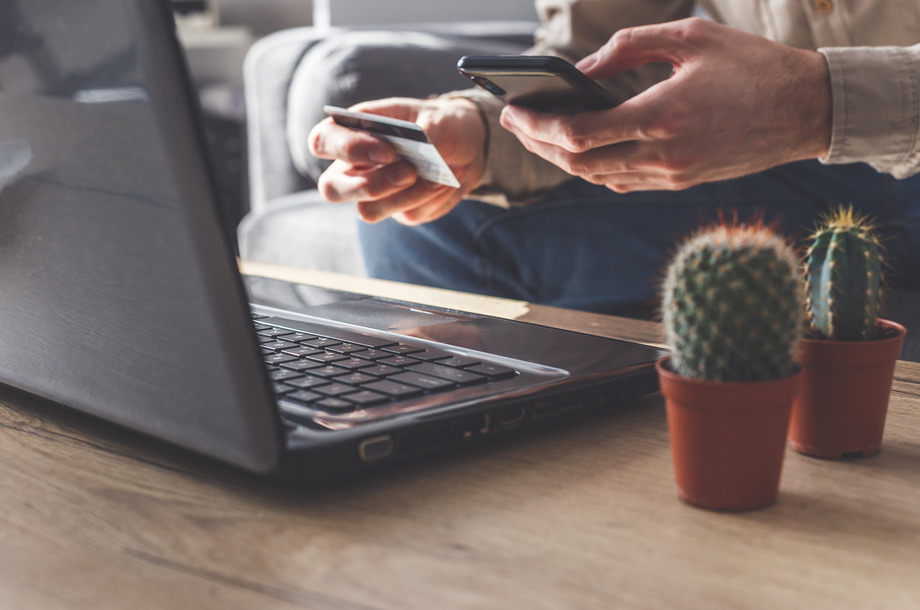 The Principal Benefits of Chatbots
1. Always available customer support
One of the upsides of using chatbots in banking is 24/7 fast customer support. Today, it is vital for every business player to stay in touch with their customers constantly and ensure they have access to their services anytime. In this case, chatbots are excellent virtual assistants as they initiate two-way communication with users in which they can ask for support on any issues that may arise. Similarly, chatbots are a helpful tool for gathering feedback from customers and handling complaints in case any client faced trouble using the services.
2. Smart assistance
One of the main functions of chatbots is to inform clientele of the specifics of banking services and guide them on how to use the app itself. Here, a chatbot can be a good replacement of human agents as it can easily ask FAQs and give financial tips for users facing difficulties in managing their online banking accounts. Moreover, chatbot assistants prove more efficient as people tend to feel at ease talking to virtual assistants. Chatbots in banking are also a good solution for customers that seek to achieve cost savings in business. Many chatbots are designed for money management and spend tracking. As a result, by employing chatbot technology, banking institutions can increase customer involvement.

Want to empower your business with chatbot technology to enable quick issue resolution?
Contact us →
3. Automated services
Unlike rule-based chatbots, AI-based chatbots in the banking industry can perform time-consuming daily tasks, allowing employees to be involved with more complicated processes. They facilitate most banking activities, such as bill and invoice pay, financial transactions, applying for a mortgage, and many more. For instance, Bank of America's Erica assists customers in making transfers and payments, blocking credit cards, etc. Virtual assistants are extremely useful for giving customers online information on their account balance or transaction history and helping them manage their finance anytime and anywhere.
4. Fraud prevention
The appeal of chatbots in banking is also tied to their ability to detect fraudulent schemes and thereby reduce the risk of cyber-attack. Chatbots are good at securing user data and preventing data loss. They monitor all the daily transactions, verify every customer's identity, and make sure each transaction is legitimate. AI-powered banking systems prove more invulnerable to cybercrime which is expected to hit $6 trillion by 2021. The issue of data security remains on the agenda in the biggest banks and financial organizations across the world. The use of chatbots, therefore, can be a good remedy for combating fraud and improving data security.
5. Marketing
At last, chatbots can be a way to develop customer loyalty and increase their awareness of banking services. Cold calling is no longer viewed as an appropriate method to deal with the audience, whereas chatbots are the same informative but take less time and impose less pressure on clients. Chatbot technology allows for better customer involvement as they are user-friendly and easy to interact. With the support for voice recognition, most AI-driven chatbots provide relevant help to customers instantly and then have a chance to inform the users of the latest changes and innovations in the banking sector. For instance, Commonwealth Bank's virtual assistant Ceba is designed to recognize 500,000 ways clients may choose to ask about any of 500 banking activities. This multifunctionality greatly improves the levels of customer satisfaction and thereby boosts their loyalty to the bank.
How Do AI-Powered Chatbots Change Customer Experience?
The use of chatbots in the banking industry marked the beginning of a new era in customer service. With the adoption of chatbot technology, banking customers were given an opportunity to personalize their experience in a way that perfectly suits their needs. Tailored banking service is no longer an option but a need as most consumers are tech-savvy and expect a superior customer journey that does not require long waiting. Chatbots in banking provide the user with the ability to create a personal digital environment where they can take care of their needs in a quick and simple manner. Chatbots analyze their banking habits and tend to offer the best recommendations and personalized offers based on customer needs and banking behavior.
For more information
If you intend to adopt chatbot solutions for business growth, get in touch with Computools's expert team via info@computools.com. Computools is a UK-based IT company that assists businesses and enterprises across all sectors in embracing digital transformation and cultivating a digital mindset that leads to positive changes.
Computools is an IT Consulting and Software Solutions Development company that helps businesses innovate faster by building the digital solutions or bringing the tech products to market sooner. Discover our collaborative approach and industry expertise that spans finance, retail, healthcare, consumer services and more.
Contact us →