Computools has rebranded and is pleased to present a new concept, identity, and company philosophy.
Since 2013, the company has been actively deepening its expertise, accumulating knowledge and experience, developing specialists, and has become a leader in its region. Rebranding was a logical next step in Computools's development; always striving for growth.
Computools's rebranding strategy includes an all-encompassing transformation: from a new logo and identity to communication. However, a better perception of this major step is not a 'new Computools' but an extension and clearer formulation of its already established traditions and practices. The new concept contains the company's principles and reflects them in everything: the slogan, logo, font, and even the brand colors.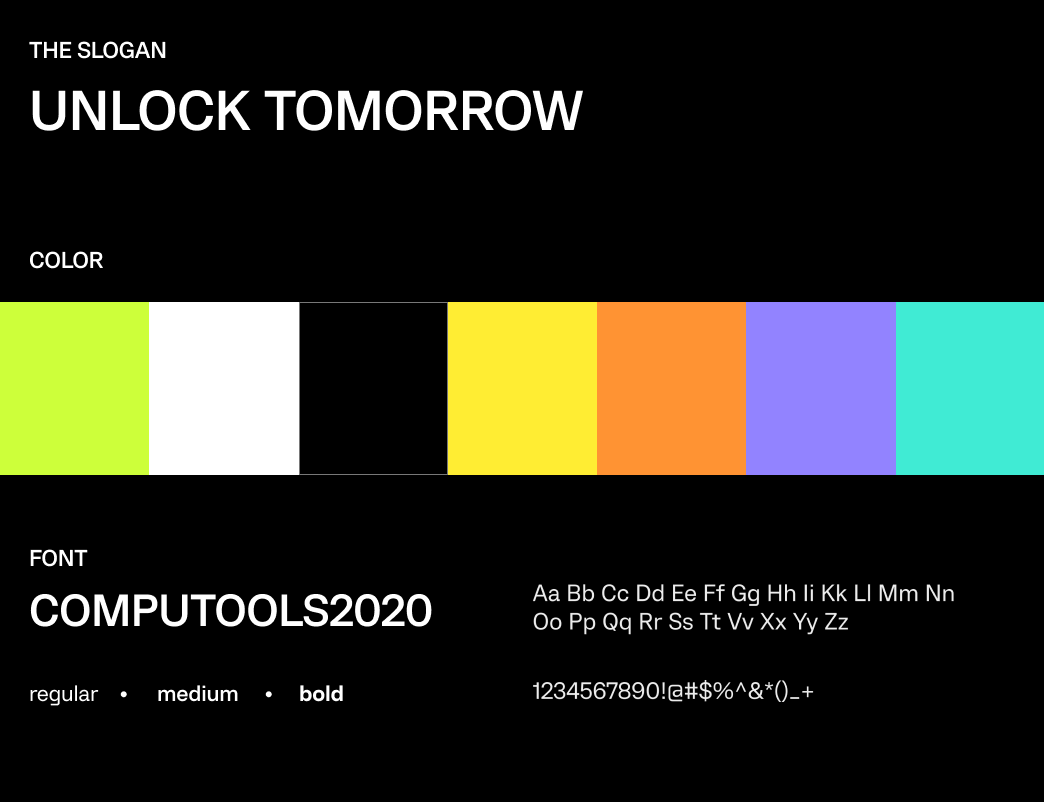 Unlock Tomorrow – Computools's slogan and global goal of bringing the future closer, shaping it, and opening more doors to opportunity. With 100% dedication, the company is using its resources to deliver on this goal for each and every client.
To show and symbolize how the company works with a people-first mindset, the new logo represents the importance of a tool we all use every day – the keyboard. Within the logo's design, several core keys are placed to showcase Computools's continuous growth and development and connection to software engineering.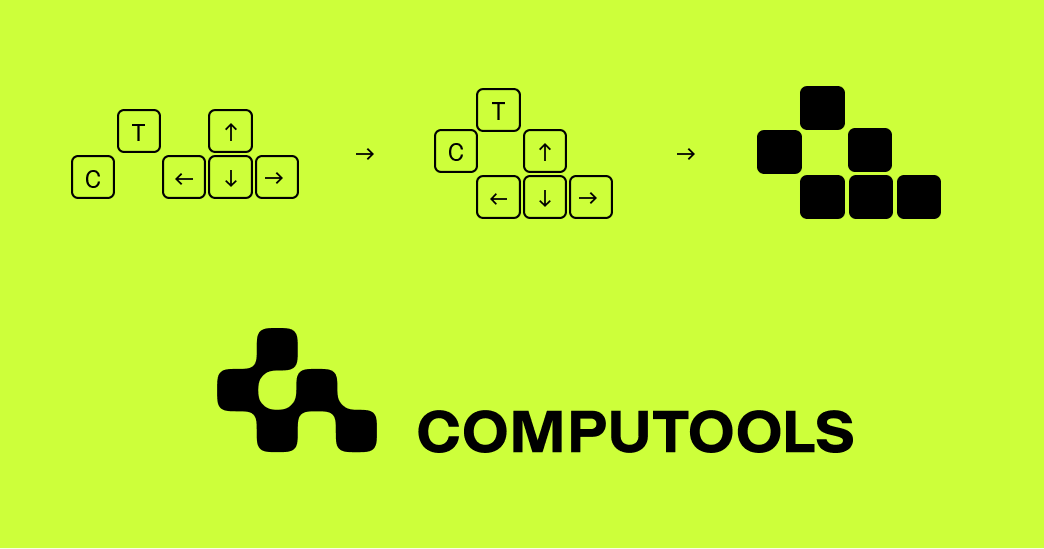 In addition, colors were enhanced. Seeking freshness, motivation, and inspiration, a light lime-green has been added to the classic black and white. Also, a few secondary bright colors have been chosen to emphasize brand boldness and novelty.
The rebranding process took time but is now complete and ready for team members, clients, and partners to benefit from a revamped Computools. Marketing materials, landing pages, and even the Computools office has undergone impressive changes.
Most importantly, the new identity fully reflects the company's positioning and ideology which has been formed over years of successful work. Computools shapes the future with products, services, and solutions that businesses need to 'Unlock Tomorrow.' We're a worldwide company that generates world-changing ideas. A human-centered approach is always used in creating solutions for clients; staying focused on the main task, Computools is always driven by humanism. As a result of a lot of work, the internal positioning of the company is now synchronized with its visual representation.
Computools is an IT Consulting and Software Solutions Development company that helps businesses innovate faster by building the digital solutions or bringing the tech products to market sooner. Discover our collaborative approach and industry expertise that spans finance, retail, healthcare, consumer services and more.
Contact us →