Studies show that about 70% of online purchases are made through a mobile phone and this trend will continue to grow in the coming years. This figure motivates companies to adapt their sites for comfortable use on mobile. Typically, this is provided through a responsive web or application.
A couple of years ago, the responsive web was the answer and solution to the main problem – engaging and retaining consumers from the mobile segment. However, user priorities quickly shifted toward individual applications, and companies again had to reorient themselves towards creating native apps. Here they faced a new problem: according to statistics, 60% of their time mobile users spend in the 3 most popular applications owned by Facebook or Google.
Nevertheless, it was Google that helped to find a solution for many companies – the progressive web app technology introduced by Google in 2015 can overcome the main disadvantages of using a browser for online surfing and provide an app-like customer experience.
How Progressive Web Apps Work?
First, you need to determine what is a progressive web application. A progressive web app is a browser-based web platform that behaves like a cloud-based native application. This is an application because it installs and runs the code on the customer's device. This is the web because it is written in web languages, instead of a native framework tied to one platform. It is progressive because it loads itself along with any relevant data and resources while a user is surfing through the store.
So, a progressive web app combines the best of the web and the application, including the high conversion features of the native app, while remaining a website that doesn't require downloading from the app store. Application-like experience leads to a 50% increase in conversions, moreover, progressive web apps get healthy SEO support from Google.
Web progressive apps are compatible with most browsers. However, it is required for the browser to support the "service workers" so that the user can take advantage of all the features of the progressive web app, such as push notifications or home-screen saving. In short, service workers are script that the browser runs in the background, separate from a web page, allowing the features that don't need a web page or user interaction to operate. A regular web-site works simply: the code base is stored on the server and the user gets direct access to it entering the domain name in the browser. In the case of progressive web apps, service workers serve as a kind of intermediary between the user and the server. Thanks to their use, it has become possible to provide an app-like experience for consumers.
Another important feature that service workers provide is instant caching. Thanks to this, the user is not annoyed by the constant loading of each new page but can enjoy using the site as an application. Caching provides a quick loading of the main elements of each page (header, footer, navigation).
Starbucks demonstrates a significant progressive web app example. Although the popular coffee shop chain already has a native application, the creation and launch of a progressive web app allowed them to attract even more customers, increase traffic and cash flow. All these thanks to handy functions that provide comfortable use of the service even offline.

Need a team to build an efficient progressive web app for your business?
Contact us →
Progressive Web Apps Benefits for Businesses
The development of progressive web apps can be useful for various industries, as it opens up new possibilities for interacting with customers and generating higher profits. Here are a few key benefits that enable businesses to succeed in achieving their goals.
· Speed
Page loading speed is crucial, as it affects the loyalty of your customer and his desire to use your services. PWA solutions allow loading pages in milliseconds, 4 times faster than the loading speed of the most responsive web page design. This advantage allows you to engage the customer from the very first second. Moreover, the next pages will be loading as fast, since the main elements have already been cached, and new content is loaded immediately.
· Availability
Users often visit web pages on the go, which can be hindered by a lost connection. The offline mode allows them to study your goods and services regardless of the availability of an Internet connection. This is convenient for the customer if he wants to study the item and place an order when the opportunity arises. For a service and product provider, this is an additional opportunity to get online traffic and convert potential customers into regular ones.
· Involvement
Sending emails, notifications to messengers is becoming less and less effective. Push notifications are a new way to engage consumers. They can be based on your client's behavior, location or preferences. For example, push notifications may indicate proximity to your restaurant or store, inform about happy hours or other current promotions. Studies show that customers pay more attention to the pop-up on the screen than the letter in the inbox. Using this benefit of web progressive apps, you will significantly increase the involvement of customers, offering them a customized experience.
· App-like experience
As mentioned earlier, progressive web apps combine the main advantages of web pages and applications. However, the mobile-first approach has priority in creating a user experience design. The PWA apps interface is the same on all devices – phones, tablets or desktop. Its main value lies in the navigational and interactive comfort of the user. This approach to creating a web page will cover all segments of consumers, regardless of what device do they use to access the site.
· Self-updating
One of the drawbacks of native applications is the need to update them from time to time. In addition to the fact that you have to develop and release a new update for your application, the user is required to download and install it. Progressive web apps easily bypass this problem, as they can be automatically updated. As soon as you release a new version and upload it to the server, the application "picks up" the new content and caches on the user's device, without requiring additional efforts on his side. Your web application is always up-to-date, and the user is happy with its use.
· Easy SEO Boosting
Since a progressive web app, still a web, you can get organic traffic by optimizing content for search engines. It is known that 9 out of 10 online users start with search queries. Accordingly, the more often your site appears in the search results, the more likely it will be chosen by a potential consumer. Combine this with the other benefits of PWAs and you'll get an effective tool to grow your business online.
All these advantages lead to increased profits and conversions, gaining more users, and reaching new markets. The earlier you decide to build your progressive web app the faster you'll benefit from it.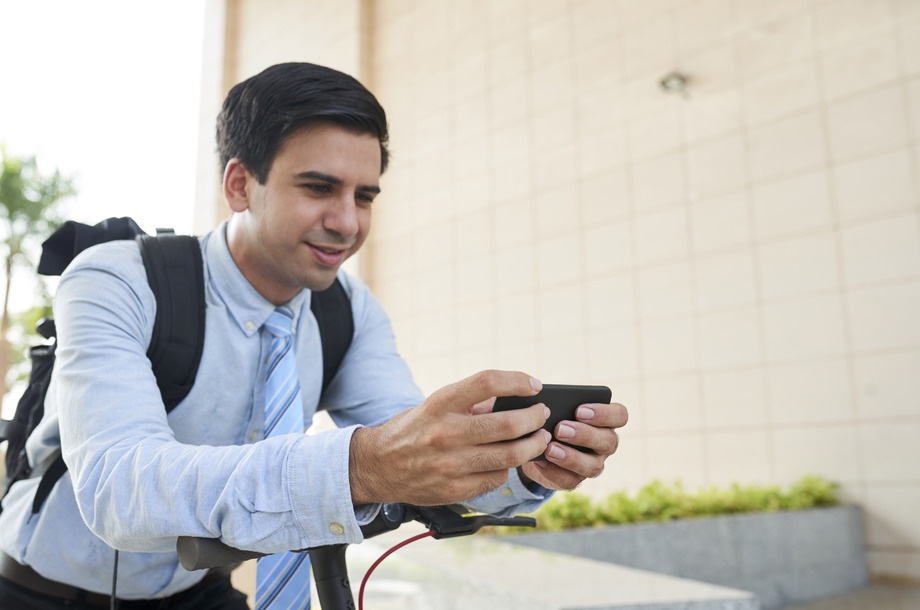 A Few Tips to Build an Exceptional Progressive Web Application
The main task during a progressive web app creation is to take into account consumer's needs as much as possible, however, you also need to know several important aspects that affect their behavior. Here are a few tips custom software development companies apply during building PWAs.
The simplest solutions are the most correct. The application interface should be as clean as possible. Hide the extra items behind the menu buttons. It has already become customary to look for options behind "three stripes" or "three dots", use this for your application. Also, try to use system fonts, this will allow the progressive web application to load quickly without having to connect new files.
Make sharing easy. Social networks are an excellent tool for disseminating important information about promotions, product or services. Do not litter the design with many icon-buttons of social networks, cover them all with one recognizable button, which is enough to click with a thumb using the phone.
Keep it light. The most attractive advantage for the user is that the progressive web app is lightweight and does not absorb a lot of gadget resources. A minimalistic design with a healthy amount of white will be an excellent compromise: you can keep the application light and the user will get a clear and convenient interface.
Optimize the "back" button. This may seem obvious, but it's much more convenient for the user to return not just to the previous page, but directly to the place from which he moved to the next one. So he does not have to scroll down or up the page again.
Stay tuned. Provide the opportunity to choose a dark theme for your application. It has been proven that with long use of screens, a dark theme is more eye-friendly to users. In this way, you will take care of them and unobtrusively demonstrate your interest in them.
Using progressive web apps gives a significant advantage over competitors, allowing you to quickly grow your business. This has already been demonstrated by industry leaders such as Uber, Pinterest, Starbucks or Twitter. It also means that the widespread adoption of PWAs is only a matter of time and whoever introduces this innovation earlier will achieve more.
Please feel free to email us if you would like to create a progressive web application for your business at info@computools.com.
Computools is a full-service software company that helps businesses innovate faster by building the digital solutions or bringing the tech products to market sooner. Discover our collaborative approach and industry expertise that spans finance, retail, healthcare, consumer services and more.
Contact us →