Over the last century, the world has changed more than it did in the preceding thousand years. We live at a time when technology is not a mere benefit but an essential need for many people to feel at ease. Social media, online retailers, and online doctors are no longer a wonder but routing stuff the majority of people are used to. But even one decade ago, it was different.
Industry 1.0
The first revolution resulted from the steam engine that powered locomotive and marked the mechanization of production. From that moment on, mechanical manufacturing became all too common and eight times faster than it had been before.
Industry 2.0
The invention of electricity marks the start of Industry 2.0 which lasted for one century. Electrically-powered assembly lines revolutionized manufacturing standards and enabled the rise of mass production that provided a larger number of products at a lower cost.
Industry 3.0
The third revolution is linked to the development of memory-programmable controllers, integrated circuit chips, and computers between the 1950s and 1970s. Electronic hardware laid the foundation for automated production with little human assistance. Manufacturing operations became more scheduled and controlled and allowed humans to achieve smarter supply management.
Industry 4.0
The power of technology is often associated with Industry 4.0 or so-called digital revolution that is unfolding in many industries today. Industry 4.0 is driven by the quick rise of machine learning, automation, and artificial intelligence that together entail a decline in the use of human resources. More and more factories implement self-driving mechanisms that speed up manufacturing and obviate the need to engage people in repetitive and menial work. The onset of the fourth revolution is vaguely defined, but what is clear is that it is about to gather pace and completely revamp the patterns of trade, employment, and manufacturing.

Want to boost your business productivity and remain competitive in the global market?
Contact us →
What are the main effects of Industry 4.0?
Robots: Robotics is a paradise for many giant enterprises that seek to cut down their personnel expenditure. Unlike people, robots are multifunctional, tireless, and easily controlled. They are excellent in monotonous work and can be a brilliant replacement for employees working at warehouses or stacking shelves. Similarly, some robots can perform simple manufacturing operations at factories and plants.
IoT and cloud computing: Both technologies provide Internet users with vast abilities to access databases, applications, software without the need to install it on the device. Cloud services are convenient for businesses that want to enhance their data safety and data optimization with the help of third-party providers.
Autonomous vehicles: Self-driving vehicles are actively used in manufacturing and shipping in situations where it is important to minimize the risk of crash and collision. Such equipment is a lot more reliable in comparison with humans. It is less prone to make an error and works exactly the way it is programmed without deviations.
Enhanced logistics: The use of AI software also results in better supply chain management because most risks are monitored. Consequently, any trouble can be predicted and prevented before it actually happens. This also allows for quick and effective adjustment of processes that determine the results of manufacturing or development.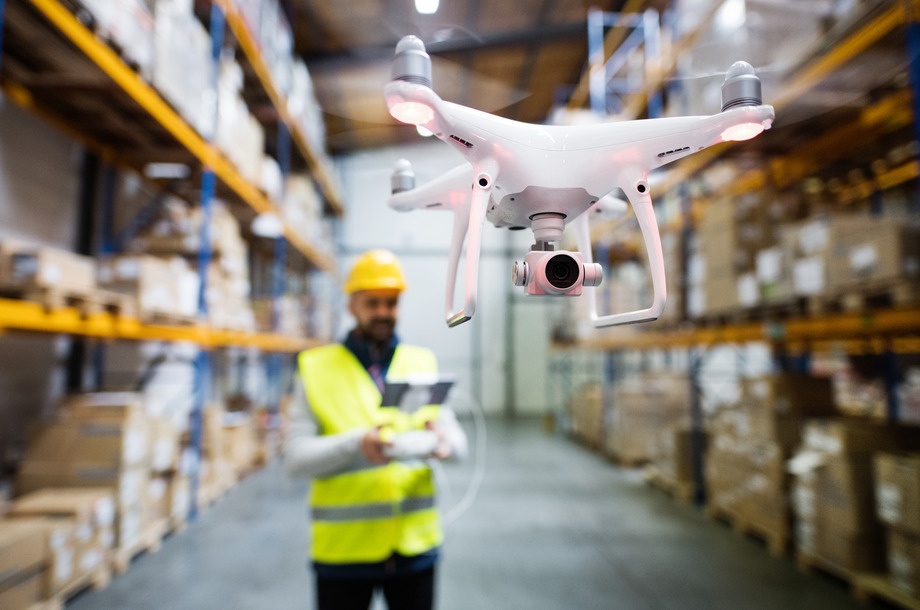 What countries occupy the leading position in Industry 4.0?
Germany
According to the 2019 Global Competitiveness Report, Germany is the most innovative country in the world, and it is not surprising. The German government was among the first few to initiate the program of 'Plattform Industrie 4.0' that aims to digitalize the major industries on many levels. To date, it boasts the largest number of patent submissions and houses numerous research and development centers that stimulate the innovative sector.
South Korea
South Korea is ranked second in the global innovation index, but it is an absolute leader in ICT adoption. Its innovation hub is the main reason for growing entrepreneurship and people's interest in technology. Over 96% of the country's population are active users of the Internet.
Singapore
This technologically developed country occupies the first place in the Pacific region and the fifth place in the global ranking. Singapore's strength is above all connected to proactive institutions and rich direct investment outflows. It promotes innovations in the healthcare sector by implementing strategies that rely on AI development.
Japan
Japan is one of the global key players that create innovative solutions and set trends in the IT sector. It popularizes the use of robotics for manufacturing and routine purposes and cultivates the ideology of human-robot coexistence. Japanese infrastructure is well-advanced and allows for excellent industry connectivity. Japanese society is most accustomed to the advantages of AI and robotics and for that reason shows a high standard of living.
US
The United States is currently the most innovative country in North and South America. It is also the most dynamic country in software publishing. Its digital economy is thriving and serves as an impetus for other sectors to grow. The US is a hub for most IT start-ups as well as giant high-tech companies many of which are based in the San Francisco Bay Area.
What companies are the most active supporters of Industry 4.0?
Microsoft
This US-based company is basically a driving force for Industry 4.0. Microsoft assisted hundreds of enterprises in developing SCADA and MES applications. This high-tech giant is still willing to share its expertise and knowledge with manufacturers and service providers that put their effort into the development of IT technology.
ABB
This Swiss-Swedish company pioneered in promoting industrial automation and robotic technologies. To date, ABB is a leader in providing automated equipment and industrial robots for manufacturing enterprises that undergo digital transformation and strive to improve their production processes.
Festo
Festo is a globally known German provider of electrical, pneumatic, and drive control equipment. It serves international enterprises that seek to add automation to their production processes. Festo's certified CODESYS became a smart and valuable solution for numerous factories that attempted to smoothly connect multiple IoT platforms.
What is the market value of Industry 4.0?
By the beginning of 2020, the value of Industry 4.0 has been estimated at US$3.7 trillion, but it is expected to grow further and reach US$4.3 trillion by the year 2030. The smart manufacturing market becomes increasingly important for each enterprise that aspires to boost its productivity and remain competitive in the global market. Giant tech leaders, like Microsoft, Festo, etc. generate new ideas and innovations that shape the digital economy and set new rules for other smaller players to follow.
Industry 4.0 is a phenomenon that affects not only large corporations in developed countries. It is already stepping on the heels of many businesses. Companies need to embrace digital technology to stay ahead of the competition and grow. Email info@computools.com, and our experts will be able to analyze and propose solutions for your business.
Computools is a full-service software company that helps businesses innovate faster by building the digital solutions or bringing the tech products to market sooner. Discover our collaborative approach and industry expertise that spans finance, retail, healthcare, consumer services and more.
Contact us →