Fintech and investment apps evolving quickly. More accessible technologies and the growing popularity of mobile apps worldwide drive the demand for investment. In 2021, stock trading apps generated $22.8 billion in revenue; that number has grown by 70% since then.
As the trading market is diversified and caters to different audiences, businesses must know how to create a valuable investment app.
In this article, I discuss the must-have features for investment apps in 2023, and key benefits businesses can get from such applications.
Investment app development: types of applications
The development and core functionality of an investing app will strictly depend on its niche.
Today, there are many types of applications that focus on a specific audience. For example, there are applications for investing in real estate, cryptocurrencies, securities and stocks, and precious metals.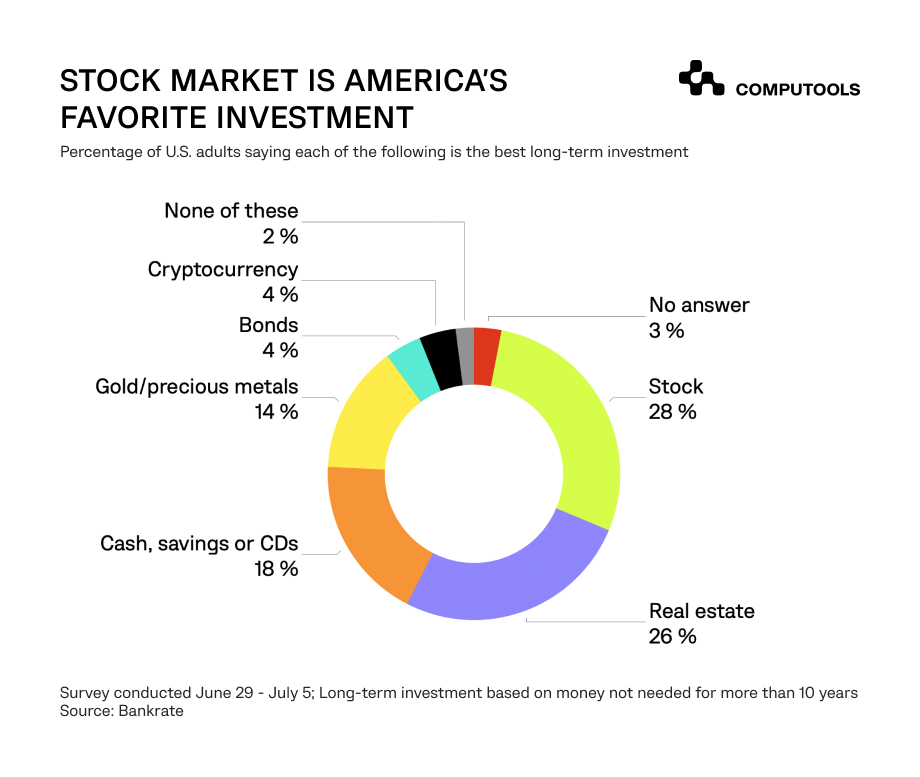 The features will vary depending on the type of investment application.
For example, some apps would prioritize convenient UI/UX over a heavy arsenal of features. This is typical for long-term and experienced investors, who don't need to check stock prices in real-time, execute trades, and monitor their accounts daily. Instead, such investors only need to check the account balance once a month and use the application to make transactions.
It's reasonable to focus on DIY (do it yourself) investment app development in such cases. Such applications don't require extensive functionality or any robo-advising services.
There are, however, other hybrid applications that include advanced features and cater to less experienced audiences.
There are, however, other hybrid applications that include advanced features and cater to less experienced audiences.
• Robo-advising apps: these apps leverage cutting-edge technologies to help new users follow trends, analyze the market, and use personalized investment advice.
• Human-advising apps: streamline communication between investment consultants and their clients. This type of investment app is popular among investment firms that rely heavily on online consultations.
• Hybrid investment apps: a mix of educational services, stock trading, investment management, and robo-advising features.
Each investment app offers a different set of services and tools. However, businesses usually try regularly release updates, which supplement current functionality with new services. Therefore, it's important to point out core mobile app development services for your app beforehand for better scalability in the future.
Several reasons drive businesses to build apps orientated on investing. One of the most apparent business benefits of investment app development is a growing trend of online trading, a great potential for return on investments, and cost savings.
How can investment apps benefit businesses?
Several reasons drive businesses to build apps orientated on investing. One of the most apparent business benefits of investment app development is a growing trend of online trading, a great potential for return on investments, and cost savings.
1. The growing trend of mobile apps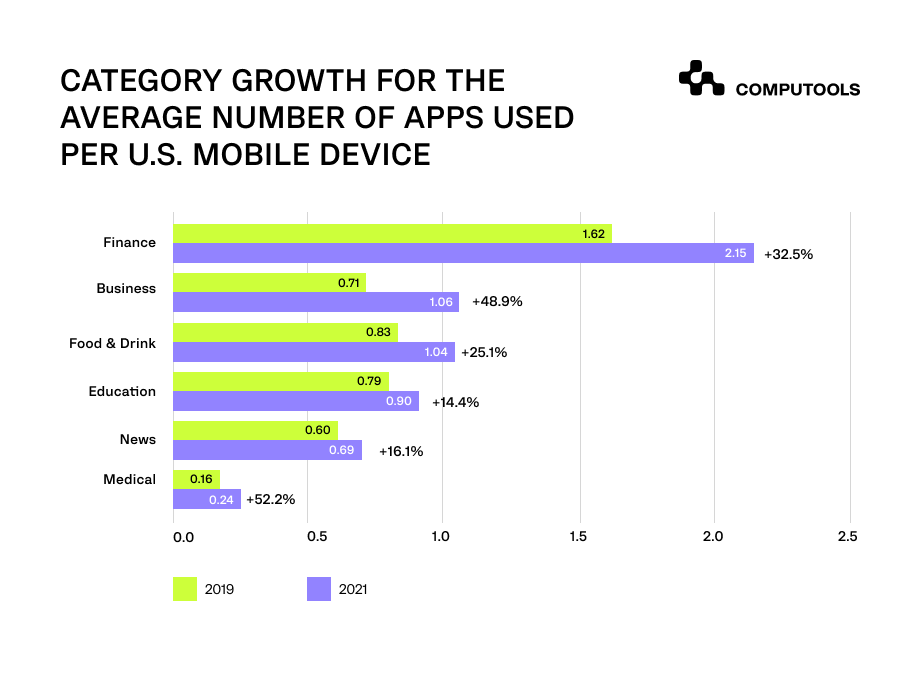 One of the benefits of investment app development is smartphone and Internet omnipresence. Users can access their brokerage accounts anywhere, increasing revenues for businesses.
Since mobile apps provide just enough convenience and control, people see them as an effective tool to quickly conduct trading operations and track the status of the investment account anywhere.
2. Greater coverage of the audience
Users give preference to the most convenient and practical application for investment. By building an investment platform, businesses are able to cover a larger audience that's interested in investment news and processes. They can be professional traders and greenhorn users new to the investment sector.
3. Monetization opportunities
Investment apps are relatively easy to monetize. Some of the popular ways of monetization are fee-based. They can include depositing fees, purchase and selling fees, and other payments for order flow.
Other popular monetization options are advertising and premium subscriptions that provide access to premium investment tools, such as analytics, robo-advising, stock research report, and educational resources.
4. Increased number of people trading online
The number of people using apps to invest money in stock trading has grown to 150 million. As a result, more people prefer to use apps as the primary tool for trading and investing money in stocks.
Therefore, building an investment platform with unique features tailored for different markets can bring sustainable benefits for SMEs and large enterprises.
Build a competitive investment app with Computools!
Contact us →
Main features of investment applications to consider
Core instruments and features of an investment application mainly revolve around trading.
However, a mobile investment app is more than just quick access to the stock market. Investment apps help people follow the state of different investment markets, learn more about investment opportunities, and meet their financial needs in a single click.
Since the investment sector is a very diverse market, it's advisable to define key business goals and target audiences and consider available investment resources.
1. Analytics
Mobile apps should be able to analyze and anticipate investors' needs. The main purpose of analytics is to create more intuitive mobile apps for investing, provide a more personalized approach to customer needs, and effectively solve user problems by deeply understanding investment goals.
2. Gamification
Gamification is now manifesting itself in many aspects of our lives. Of course, this technology is also widely used in investment app development.
The key benefit of gamification is to involve users in the process and simplify the perception of complex financial concepts. Gamification has proven successful in many areas, and investing is no exception.
3. Robo-advisor
According to Google, a financial advisor is among the top 5 features that users want to see in their financial products.
Robo-advisors are one of the most common features of investment apps. This feature provides individual investment recommendations with respect to user investment objectives, risk attitude, and expected returns, as well as makes automatic transactions for the purchase of securities.
Such technologies as Big Data and artificial intelligence are actively leveraged here.
4. Portfolio management
Users can view a list of stocks in their portfolio, add and withdraw funds to the account, view active orders and transaction history, and access analytics.
5. Security

77% of apps are vulnerable to data breaches. Therefore, special attention should be given to security issues. The application should meet a list of requirements that address potential risks when using the mobile app.
When it comes to authentication methods, the application should provide two-factor or biometric authentication.
Customer support features should also be considered during investment app development to promptly block access to personal accounts in case of data or account breaches.
To build a customer-centric investing app or get more information about how to make an investment app, feel free to contact our fintech experts at info@computools.com.
Computools is a full-service software company that designs solutions to help companies meet the needs of tomorrow. Our clients represent a wide range of industries, including retail, finance, healthcare, consumer service and more.
Contact us →