Online merchants are a stand-alone group of business owners. Their chances of success are rather high from the outset. An estimated 1.8 billion people worldwide purchase goods online, with 63% of buyers starting their shopping journey online. Selling online can be extremely profitable but only when you know where and how to sell. Sales giants such as Amazon, eBay, and AliExpress profit from online marketplaces, whereas Apple, Nike, and Dior use a personalized eCommerce website to drive channel revenue and scale. Amazon reported revenue of $75.5 billion for its first fiscal quarter in 2020, but Apple is not staying away with its revenue between $63 and $67 billion over the same period.
An eCommerce website vs a marketplace is the dilemma facing many vendors. If you still cannot decide which option is best suited for your business idea, this post is meant to make it clear. By the end of this article, you will know the specificity of each option and the basic difference between a marketplace and an eCommerce website.
What's an eCommerce Marketplace?
An online marketplace is a platform that gathers different vendors and buyers in one place. It is open to anyone wishing to sell goods online. The major advantage of marketplaces is a vast audience attracted by an immense choice of goods and quick access to them. Since customers come to marketplaces willingly, the only thing a seller has to do is to provide information on their products or services. Marketplaces are governed by admins that act as a third party between buyers and vendors.
What's an eCommerce Website?
Unlike a marketplace, an eCommerce website has one business owner that seeks to promote its brand on a website with custom features. The use of an eCommerce website for business needs is typical for globally recognized brands that do not afford to stand alongside others so as not to damage their reputation.
These two ways of selling online are most preferred among young entrepreneurs who only start their avenue to eCommerce. Let's analyze each one to uncover their advantages and disadvantages.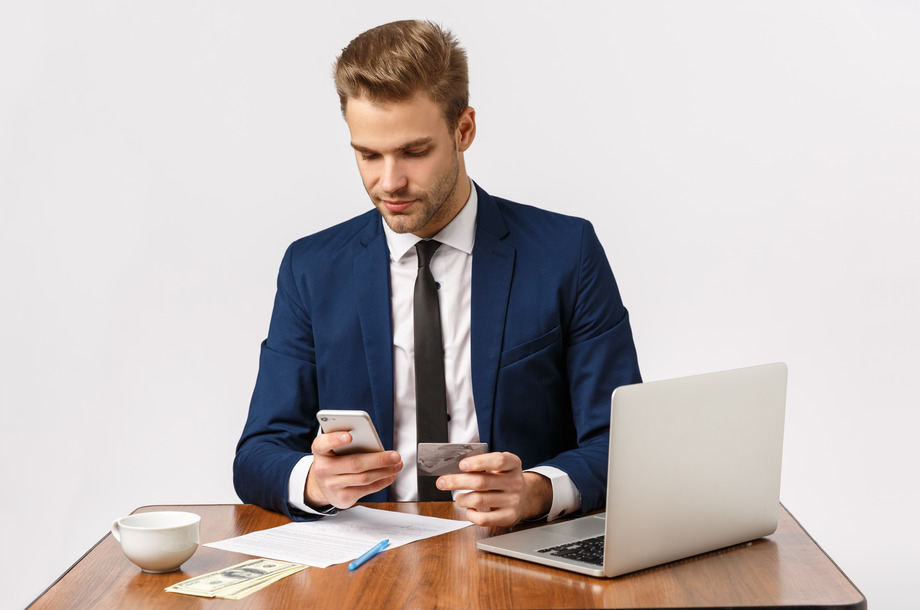 Key Differences Between a Marketplace and an eCommerce Website
PROS OF ONLINE MARKETPLACES
High traffic. A marketplace connects you to numerous potential customers, allowing you to bypass advertising and marketing stages. Once you become a member of a marketplace, you get access to a large number of potentially interested people as a result of which you can make a profit from day one.
Customer trust. The use of a marketplace for business is a sensible solution for unknown brands that only start building their name. A marketplace, in turn, may seem reputed in the eyes of prospects, as in the case of Amazon which is the first place US shoppers prefer going when they need any goods.
Effective logistics. Your business joins a big supply chain network that manages delivery to your buyers. It is extremely convenient as you are free from thinking over shipping and inventory issues.
Quick time-to-launch. It does not require much time to integrate your business with a marketplace. Your role is only to put effort into showcasing your goods or services for sale, which commonly takes up to one week.
No need for maintenance. The company takes care of updates, security, and bugs, so you do not need to pay for web development services. You also profit from secure payment methods that are equally provided by a marketplace owner.

Want to design your own eCommerce website or marketplace to distribute your products and services?
Contact us →
CONS OF ONLINE MARKETPLACE
High level of competition. It is difficult to stand out on a marketplace that gathers hundreds of vendors trying to sell similar products and services. Besides, if you operate in a highly competitive niche, your position on the marketplace gets increasingly unstable.
Commission. Most marketplaces charge a fee for their services. On average, marketplace vendors have to give 5-15% from each sale. But there are exceptions. For instance, Flubit, the largest UK-owned marketplace takes 0% commission, while Otto, Germany's leading marketplace takes up to 50% on every purchase.
No branding and personalization options. A marketplace deprives you of any chance to promote your personal brand. You cannot talk to your audience directly and there is no way you can arrange a marketing campaign to establish brand loyalty. Finally, buyers choosing your goods or services over others are not bound to come back to you in the future as they are unlikely to pay attention to your brand name.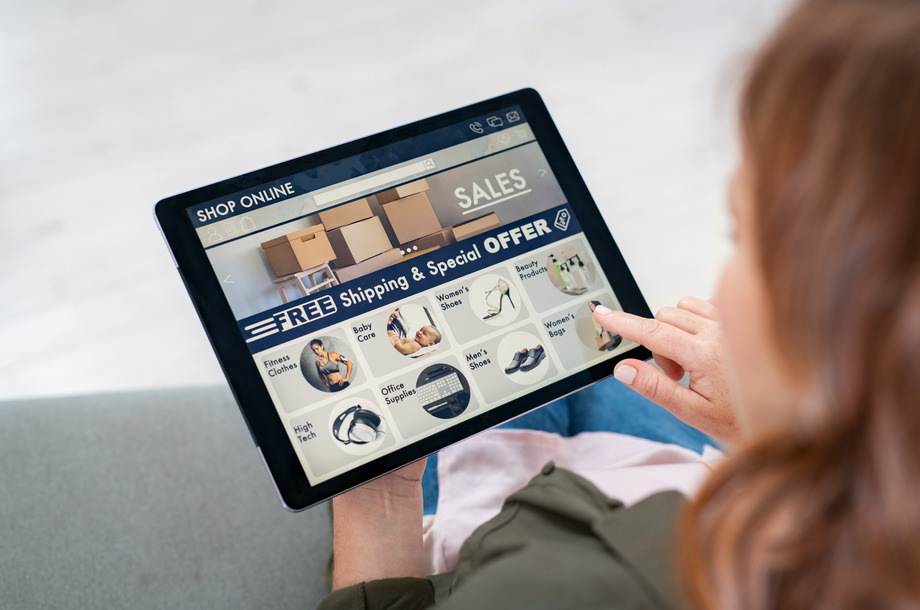 PROS OF E-COMMERCE WEBSITE
High degree of control. The website owner has full control over the sales process, from advertising to delivery. Although it takes more time and money, eventually it gives you the advantage of establishing business processes in the most optimal way that complies with your business goals.
Customer interaction. An eCommerce website lets you have direct channels of communication with your audience (through chatbot conversations, emails, or calls). Creating customer-brand relations results in brand awareness and helps you become more influential in the market.
Marketing campaigns. If you decide to integrate analytics software with your website, they help you gain insights into your audience demographics. Based on that, it is easy to build a perfect buyer persona and tailor your customer journeys to your customer expectations, so delivering great on-site shopping for every visitor.
Brand loyalty. An eCommerce website typically represents one brand. Thus, all customers coming to your place most likely will remember your company as there is no one around on your website who might draw their attention.
Personalization. Running your own website also gives you the freedom to change your online store anytime and in any manner. This opportunity is of much value when your consumer behavior alters and you should quickly customize your eCommerce platform to their needs, which is pretty much impossible to provide on the majority of marketplaces.
No commission. As a website owner, you do not have to share part of your earnings with someone else. The lack of commission makes a big difference when your earnings grow considerably.
CONS OF E-COMMERCE WEBSITE
eCommerce website development. Investing in your own website can be more costly than becoming a member of a marketplace. As much as you should be ready to hire a bunch of developers to work on your website, it is also necessary to buy a domain name and pay for a secure HTTPS certificate.
Website maintenance. A well-designed website needs maintenance and update, which also becomes your responsibility. Should any bug or glitch occur, your developer will have to settle it.
SEO. Climbing to the top of Google's search is a complicated and time-consuming process. It takes at least six months to get visible to Google and your potential customers correspondingly.
Marketing. Building your shop online also requires a variety of ads to bring traffic to your website and steal a part of visitors from marketplaces.
What's a win-win solution for your business?
To sum up, to make the right choice, you should remember that any eCommerce solution should be aligned with your business needs. If you are going to be involved with online retail, it might be wise to go with different marketplaces. This way, your brand will be presented on numerous platforms, which will increase your brand awareness and thereby sales volume. However, if your business activity is service delivery, be it IT consulting or healthcare services, starting your own eCommerce website will be way more beneficial, as it will allow you to control the customer journey and marketing campaigns that will eventually lead to your audience's affection for your brand.
Now when you know the key difference between an online marketplace and platform, it is easier for you to guess which option is more suitable for your business case. However, a number of eCommerce business owners have started adopting a hybrid between a marketplace and eCommerce website, such as Computools's Marketplace Solutions Kit. It is an eCommerce platform pattern based on which you can create an ideal online sales system for your business. It is an effective alternative to an eCommerce website that also gives you total control over the sales process but only takes less time to design. The core benefit is that you select the key features of your website that will help you meet the business objectives and deliver the UX/UI design that resonates with your customers.
For further information
If you are planning to set up your business online, consult with Computools's expert team that specializes in eCommerce website and marketplace development via info@computools.com. You can get assistance from professional developers that design custom software for commercial and non-commercial purposes.
Computools is an IT Consulting and Software Solutions Development company that helps businesses innovate faster by building the digital solutions or bringing the tech products to market sooner. Discover our collaborative approach and industry expertise that spans finance, retail, healthcare, consumer services and more.
Contact us →