Many industry leaders confirm that achieving success in their field is not always the most difficult task. With the current rapid growth and development of various technology, even a small startup can surpass the giant enterprise in a short time. However, the proper use of the necessary tools, the implementation of analytical algorithms and programs will allow not only in tune with the times but also be ahead of it for one step. Big Data and Machine Learning are among the most promising technologies that could be applied for smart business optimization.
Speed Up Decision Making Process
Working with a big volume of data collected through many applications in multiple storage locations is both challenging and rewarding. Extracting valuable information from data means to combine qualitative and quantitative analysis techniques. One of the main promises of analytics is data reduction with the primary function to support and speed up decision-making.
It can be reached in several ways. Latency in processing occurs in traditional storage models that move slowly when retrieving data. Organizations can decrease processing time by moving away from those slow hard disks and relational databases, into in-memory computing software. In-memory computing allows one to store data in RAM, across a cluster of computers, and process it in parallel. Consider operational datasets typically stored in a centralized database which you can now store in "connected" RAM across multiple computers.
Another way is to apply Big Data Analytics. Operating data is evaluated in real time with the help of Big Data Analytics so that the results contribute immediately and preemptively to improving IT operations. It is used in three main areas: search, optimization, and forecasting.
Investigate Your IT Environment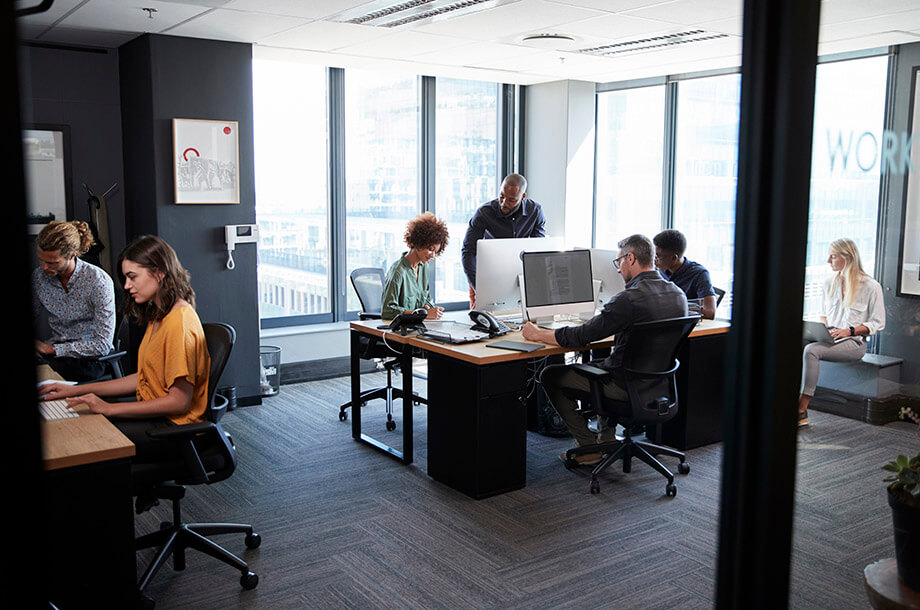 Changes are constantly made at any level within different applications or the infrastructure, impacting the business. The applications or datasets typically run in siloed environments (whether physical or virtual) and obtaining a broad and deep overview of the IT environment becomes increasingly more difficult. An integrated analytics platform based on the Big Data and Machine Learning algorithms can deliver this overview in real-time.
It is crucial to conduct real-time monitoring of the complete IT environment, including all the different relations between the applications and hardware in the company's network. Obtaining a complete and real-time overview of the complex and dynamic IT environment helps to optimize and improve the user application experience.
In-time analytics allows finding in real-time detailed and specific, previously unknown root causes of problems that occurred in your IT network or are about to occur in the (near) future. When big data analytics are put to work, time-consuming problem solving can be done automatically; in the background and in real-time and even indicate when something is about to go wrong. Today, this type of work still requires pretty rare, highly talented, and very expensive people who have the unique ability to analyze all this data and make sense of it.
When problems are found your in-house IT Department has to determine what problem to fix first to have a minimal disruption or impact on service delivery, end user experience. Applying special algorithms will help your team of developers or specialists to solve the problems in the most time-efficient and cost-effective manner.
Changes are made increasingly faster within IT environments because of the complex outside world. Constantly manually updating the monitoring systems when a change is made would require far too many personnel and would be rather expensive. Big Data analytics is capable of collecting the data in real-time and as such effectively mapping the system on the go, incorporating changes in real-time. All you have to do is configure the system to fit your needs, choose the right algorithms and apply them. Sounds pretty simple, however, you might need the help of a professional team that is specialized on a Big Data optimization.
Want to apply disruptive technologies to increase your company's performance?
Contact us →
Combine the Latest Technologies
The use of modern technology has long been a prerequisite for the promotion of the company in any industry. The main questions are: what technologies to choose and how to apply them correctly to your business? Each solution and technology offered on the market has many advantages and methods of application, which allows them to be implemented in any sphere. It may seem that to achieve maximum results in a short time, you need to implement everything at once. However, the effective use of only two or three technologies can give the same results or even better.
If you need to process large amounts of data, Big Data is the best option for companies in real estate, e-commerce, health care, marketing. Analytical tools offered by various providers and innovators can significantly improve analytics performance. Perhaps this will be enough for the first period. But a deeper analysis of the work and processes is likely to reveal a lot of shortcomings or problems. Big Data solutions combined with Machine Learning algorithms can exceed even the most incredible expectations.
Improving user experience is a challenge for many companies today. It may include the enhancement of a website or application that is used to provide services and get feedback from customers. Processing a large amount of data using Big Data will allow identifying the basic needs of consumers, but machine learning algorithms will tell the rest: what corrections need to be applied, what to pay attention first of all, how to implement changes and in what sequence.
Secure Your Data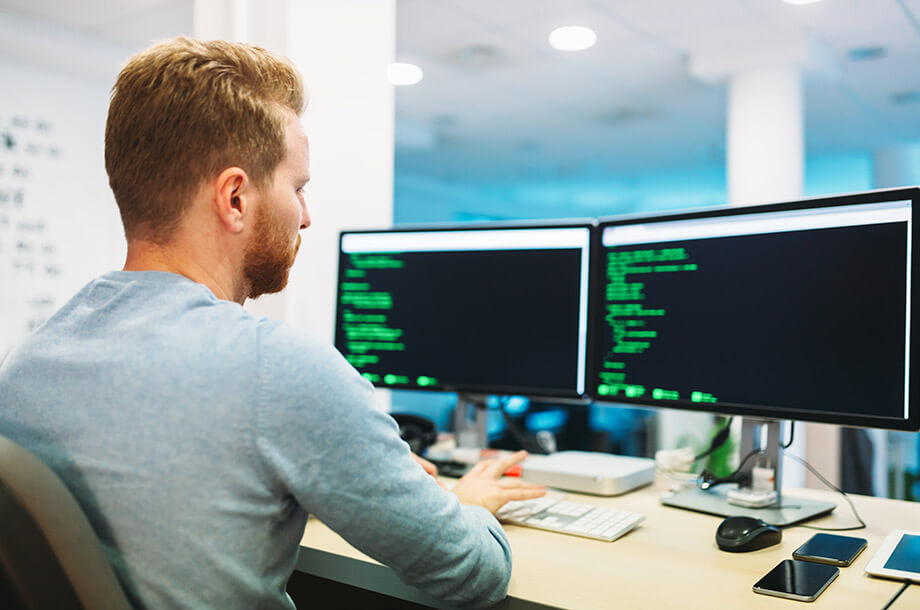 The safety of personal data of customers and internal database is also one of the key tasks of the company. Despite the fact that in the field of cybersecurity, the blockchain occupies a leading position, Big Data and Machine Learning can be an excellent tool to ensure the safety of information.
Big data analytics in security involves the ability to gather massive amounts of digital information to analyze, visualize and draw insights that can make it possible to predict and stop cyber-attacks. Along with security technologies, it gives a stronger cyber defense posture. It allows organizations to recognize patterns of activity that represent network threats.
Even if you are as confident as possible about your protective barrier, you have a whole team of specialists working on you, whose task it is to provide protection against cyber-attacks, there is always something to improve. Moreover, the use of new technologies is an effective way that will increase the reliability of your entire system, and therefore increase customer confidence.
Machine learning is adopted in a wide range of domains where it shows its superiority over traditional rule-based algorithms. These methods are being integrated into cyber detection systems with the goal of supporting or even replacing the first level of security analysts. Although the complete automation of detection and analysis is an enticing goal, the efficacy of machine learning in cybersecurity must be evaluated with the due diligence and controlled by experienced employees or an outsourced team.
Personalize Optimization
Ready-made business optimization solutions are good exactly until the moment when they need to be applied to a particular company. As mentioned above, a reasonable implementation of only two technologies can solve most problems with speed, security and user experience improvement. When deciding to optimize the entire system or its individual parts, it is more rational to rely on an objective analysis carried out by a group of experts. This will allow choosing the best optimization option for specific tasks of a particular company.
Since Big Data and Machine Learning is widely used and can offer solutions for various areas, it is necessary to determine exactly where and which amplifications are needed directly in the company and its processes. An outsourced team specializing in supporting and optimizing internal business systems can help. Thanks to the tools and experience, as well as the accumulated knowledge, this team will provide a full analytical report and solutions in a short time. But even better, it can develop individual solutions for specific problems.
Since each problem may have its own reasons, ready-made solutions that do not take into account the nuances of your work or a streamlined system are not always the best choice. While the development of the original solution ensures successful troubleshooting. Thus, personalized optimization based on Big Data and Machine Learning has more advantages than the implementation of already known solutions.
New methods of usage of the familiar tools can open up new ways for your business development, quick growth and capturing new markets. Proper usage of Big Data and Machine Learning allows to solve a lot of problems, increasing the speed, efficiency and reliability of the company, but it is important to understand that in some cases you may need the help of professionals.
Computools is a full-service software company that helps businesses innovate faster by building the digital solutions or bringing the tech products to market sooner. Discover our collaborative approach and industry expertise that spans finance, retail, healthcare, consumer services and more.
Contact us →