According to the Gartner curve, Machine learning is in the process of transitioning from a hype climb and high expectations to a productivity plateau, and AutoML is at the peak of expectations. These 2 directions will be popular and most in-demand within 2-5 years.

Want to adopt ML-driven tools to forecast market changes and make data-driven marketing decisions?
Contact us →
Statistical Observations:
According to the forecasts of International Data Corporation, by 2021, the costs of the AI ​​and ML industry will amount to $ 57.6 billion, while in 2017 amounted to $ 12 billion.
Automated Machine Learning (or AutoML) has been gaining popularity over the last couple of years. Several companies have already launched products that demonstrate the potential pf this service.
According to the LinkedIn report on new jobs for 2018, the number of jobs in the ML area has grown 12 times in the last calendar year.
According to Forbes, by 2020, artificial intelligence (AI) and machine learning (ML) should create a total cost of $ 2.6T in the field of marketing and technology of the new century, as well as an additional $ 2T in the field of production and supply chain planning.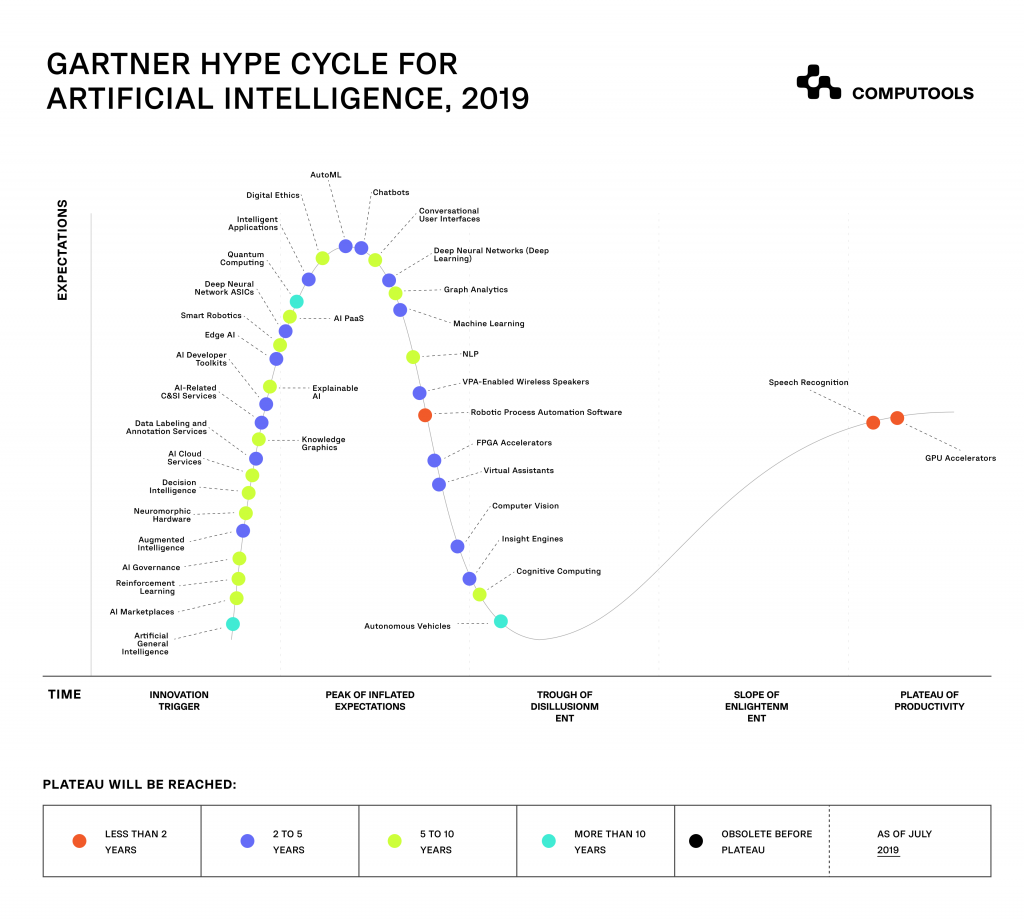 The list of trends that will remain relevant:
Providing visualizations and insights to help describe and understand the data.
Search, build, extract the best features for a given dataset.
Building more powerful, more intelligent predictive models.
Bridging the gap between black-box modelling and the use of such a model.
Facilitate the production of these models.
All data for the study were obtained from open sources.
Are you planning to develop your own revenue-generating game? Contact us at info@computools.com for details. Our experts will advise, develop and help promote your project.
Computools is a full-service software company that helps businesses innovate faster by building the digital solutions or bringing the tech products to market sooner. Discover our collaborative approach and industry expertise that spans finance, retail, healthcare, consumer services and more.
Contact us →