Cloud gaming is one of this year's trends. Despite the initial setbacks, today many corporations are fighting for potential users and are trying to attract as many gamers to their servers as possible. So, what is cloud gaming today and what do you need to know about it?
What is cloud gaming
Cloud-based gaming is a type of gaming when you 'rent' remote device and control it, receiving live image from it through Internet. The main idea of cloud gaming is that gamers don't have to have a high-end PC to play the latest games with high-quality settings, because all calculations are performed on demand machine and then image is streaming to the user's PC, laptop or even Android device. The only required thing is stable and high-speed internet connection.
First 'cloud' based demonstration was in 2000 at E3; company G-Cluster has demonstrated streaming a game to portable device over Wi-Fi. In 2005-2007, Crytek was exploring cloud gaming technologies, but they decided that-days Internet bandwidth was not good enough for streaming.
First worthy cloud gaming service was launched by OnLive in 2009. The company released clients for PC, IOS, Android and a console with a gamepad for TV playing. With stable 5 Mb/s OnLive was performing well by that time image quality in 720p and 60 frames per second and a bit of input latency. They've also been supporting many latest games by EA and Ubisoft.
OnLive technologies were pretty good at that moment, but not many users became interested in the service, the biggest goal they've reached were 1600 users subscribed at the same time, wherein OnLive launched huge infrastructure of servers in USA, which of course haven't paid off. In 2015 bankrupt OnLive and another cloud service Gaikai were bought by Sony to use their technologies for PlayStation Now and cloud gaming market fell silent up to 2019. Many big companies such as Google, Microsoft, Sony and even Amazon have launched their cloud gaming services to get a piece of the big trend pie.

Would you like to store and manage data in the cloud to keep your online business safe?
Contact us →
Pros of cloud gaming:
you don't need a high-end PC or console to play the latest games with a high-quality image;
you can use it with portable devices such as laptops and tablets;
you don't have to install games to your hard drive;
remote computers are usually very powerful and can be used for rendering images and 3d models.
Cons of cloud gaming:
the necessity of stable and high-speed internet connection; most services recommend around 25 Mbps for Full HD resolution, and around 50 Mbps for 4k;
input latency, which is going to happen in any case, no matter what Internet connection you have, therefore cloud gaming is not capable with dynamic shooters such as Quake Champions, Apex Legends or Overwatch, but still good for single-player adventure and exploring games.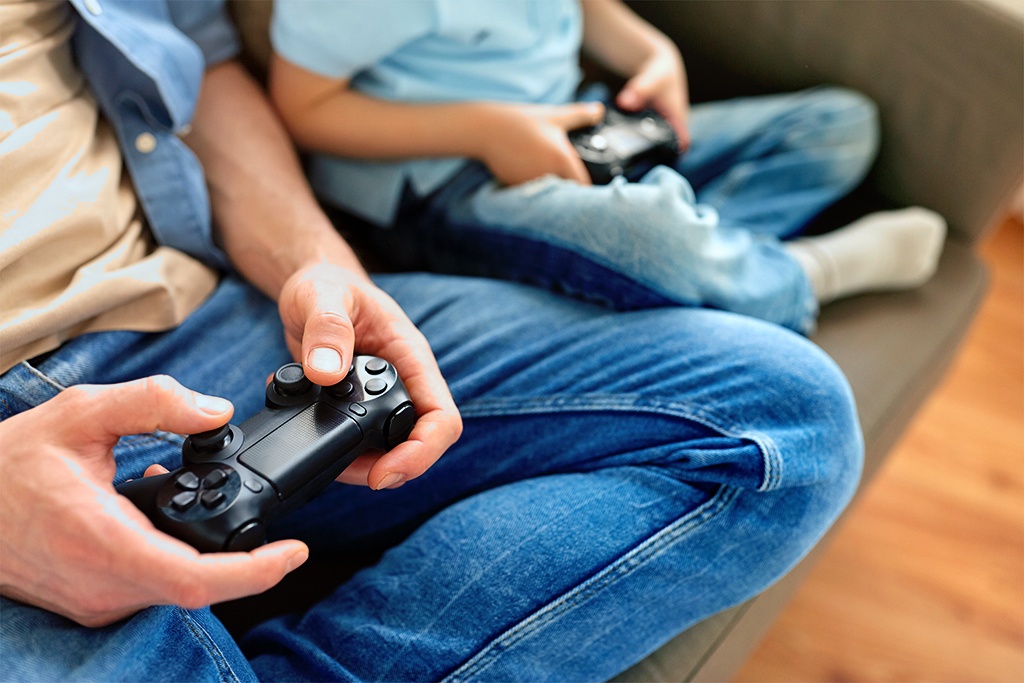 Stadia, a game streaming service 'for everyone'
One of the most hyped cloud gaming services is Google Stadia. It is a cross-platform cloud gaming service announced by Google on March 2019.
Google Stadia supports up to 4k resolution at 60 frames per second with HDR and surround sound, which is said to be improved up to 8k resolution in future.
Stadia requires at least 10 Mbps for 720p 60 FPS Stereo, 20 Mbps for 1080p HDR Video 60 FPS 5.1 Surround, and 35 Mbps for 4K HDR Video 60 FPS 5.1 Surround.
Founder's edition is going to be released by the end of the year. The 'basic' version of Stadia will become available at the beginning of 2020.
It is said to be a 'place for all the ways to play' with saving progression across all platforms. Stadia will support its own Stadia controller, mouse and keyboard.
They've also announced 'State Share' technology. If it is supported by the game, it allows to instantly share any playable moment of a game. It could include 'world state', player position and inventory. It encodes into a link, tells Stadia, and it'll know where to pick up the game.
One more thing about Google Stadia is that if you're stuck on a level, you could just push the button on the Stadia controller to get help from the Google Assistant, which is pretty easier than grabbing any secondary devices and finding answer there.
Those who've tested Stadia were complaining pretty uncomfortable amount of latency which was around 100-150ms. If you're playing some single-player, middle-action, exploring RPG, you might get used to it, but when it comes to fast and dynamic shooters like Quake Champions, Apex Legends or Overwatch, the latency will bother you much.
One more thing to notice is that you will have to buy all the games for Stadia separately. This means that if you've already had a game, you will not be able to transfer it to Stadia, and of course, you won't be able to transfer your progress. Also, at the moment, Google hasn't announced any exclusive to Stadia games.
However, Google Stadia is going to support only Google Pixel cell phones, and you won't be unable to use the service with a regular Android device. Moreover, you won't be able to play on a TV without Chromecast Ultra, since it grants access to Stadia for a TV.
PlayStation Now
PlayStation Now is a cloud gaming service driven by Sony, but it allows to stream games from remote any generation PlayStation to PlayStation4. In addition, it allows to stream games from PlayStation 4 to a PC. You will also need a Dualshock 3 or 4 controller connected to your PC via USB.
A PlayStation Now subscription gives you unlimited access to over 600 games, with new games added every month.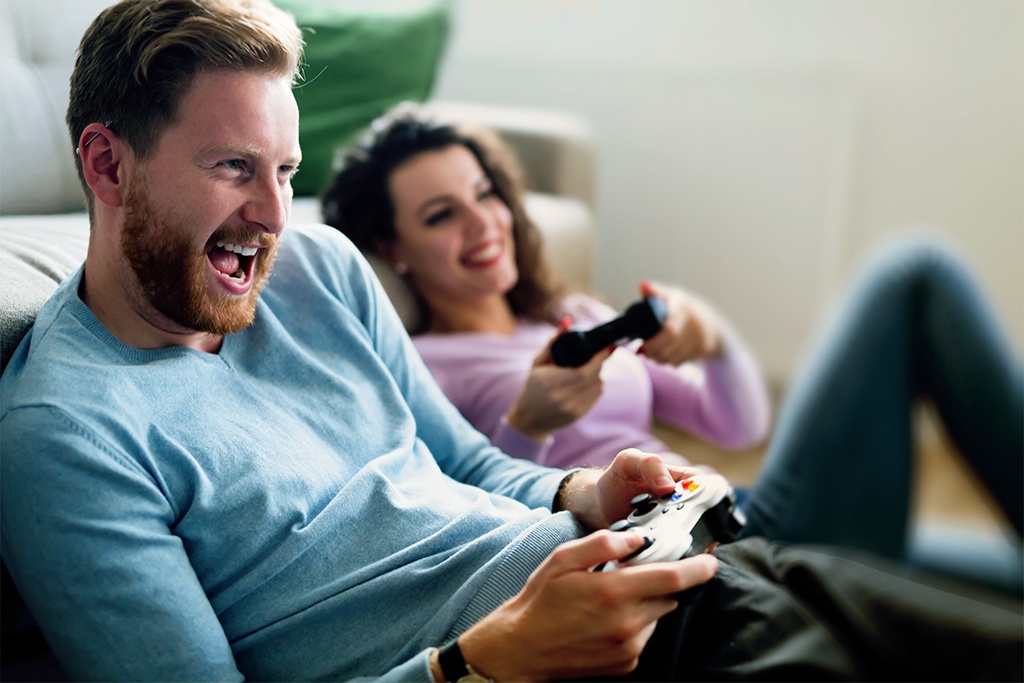 xCloud
xCloud is a Microsoft's service is similar to PlayStation Now and allows you to stream all generation Xbox and PC games, but xCloud also provides ability to stream to tablet, smartphone and even TV with smart TV supported. Microsoft promises a vast library of over 3500 Xbox and PC games. Those who've tested it out said the input latency was acceptable.
Phil Spencer, Microsoft's Xbox division head, also announced that anyone will be able to try xCloud for free on beta release in October 2019, but an actual business model isn't decided yet.
GeForce Now
GeForce Now is a game-streaming service for PC (Windows and Mac) and Nvidia Shield TV driven by Nvidia that is in beta now. If you don't have a high-end PC, this might be a great solution for you.
GeForce Now minimum requirements are: 15 Mbps for 720p at 60fps and 25 Mbps for 1080p at 60fps. If you have at least a dual-core X86 CPU with 2.0GHz, 4GB of system memory and a GPU that at least supports DirectX 11 you are ready to go.
GeForce Now as itself does not sell any games, it allows you to run games from your Steam, Battle.Net or Uplay libraries. You will have to just login into your account and you will be able to instantly play almost any game. If some game is not preloaded for some reason it will be downloaded in a few minutes.
Amazon cloud
Amazon Web Services (AWS) is a set of cloud computing services that includes many useful features and one of them is going to be a cloud gaming service. There are not many details about it for now. It could be launched in early 2020.
In 2014, Amazon has shown a 'hybrid' cloud game, which means that some things like physics have been calculating on users' machine, decreasing input lag this way. The list of supported games is also unknown. It is possible that games available in Twitch are going to be supported.
All those services are very different and it's really hard to say which is the best. Only you can decide what to choose since many games are going to be left exclusively for their companies' services like God of War for Sony's or Halo for Microsoft's.
Whether you have any queries about storage or using the cloud for your business or project, email us at info@computools.com, our experts will advise and help design the perfect solution.
Computools is a full-service software company that helps businesses innovate faster by building the digital solutions or bringing the tech products to market sooner. Discover our collaborative approach and industry expertise that spans finance, retail, healthcare, consumer services and more.
Contact us →