There are few days in the year that instill excitement in people. One of them is Black Friday. This day is meant to make eCommerce owners rich and customers happy. On average, US buyers are willing to spend between $403.26 and $851.79 at this time. However, despite such a high demand for goods and services, not every business succeeds in multiplying their revenue tenfold or even more.
Computools is an experienced IT partner that designs custom eCommerce software helping enterprises reduce labor and operational costs, automate business processes, and deliver great customer service. If you are searching for smart IT consulting solutions, contact Computools's team to learn more about web development services and other technology that benefits eCommerce sellers.
This article is intended to provide the basic insights for entrepreneurs, business owners, and marketing specialists involved with lead generation and customer acquisition. It will tell you how to increase sales on a website in between Black Friday and Cyber Monday and outperform your closest market competitors.

In search of advanced marketing software to boost sales and increase user engagement on your eCommerce website?
Contact us →
7 Tips on How to Boost Ecommerce Sales on Black Friday and Cyber Monday
1. Stay visible to your audience
Every business expects customers to buy from them only. By the start of Black Friday, all eCommerce sellers are on standby, more than ever. Their readiness, though, is not enough to make huge profits. To see better conversions, you need to make sure your brand is visible and not lost against other companies and sellers. There are plenty of promotion strategies like promotional emails, PPC ads, or push notifications. Whatever you see most relevant, it is essential to apply it at least one week before the start of Black Friday so that your prospects come to you first.
2. Don't forget about anniversaries and personal discounts
Black Friday brings tons of bonuses and promotions to every buyer. But you can go even further by adding special personal discounts to regular price reductions. The idea of buying something way cheaper than it is usually sold sounds very appealing to most consumers. Moreover, the prospect's ability to use several bonuses concurrently may be your competitive advantage as the majority of online retail stores do not allow applying a few coupons to the same product. Similarly, keep track of customer anniversaries and let them feel special by sending them personalized offers and discounts that they can use on Black Friday or Cyber Monday. Either strategy is an effective way to increase customer loyalty and therefore online sales.
3. Provide superb product demonstrations
One of the key aspects of the buyer's decision to make a purchase on one or another eCommerce site is the quality of visuals. Regardless of the category of product, all consumers want to know what they are paying for. Besides high-resolution images, a win-win solution is placing video demonstrations that keep users engaged and interested in the product. A short video will be way more persuasive than a boring description. If your business goal is to grow eCommerce business, you should be poised to impress your audience with amazing promotional videos and beautiful high-quality images.
4. Ensure a quick order process
Another reason for low sales even when every buyer is ready to splurge is a time-consuming checkout process. The majority of users, especially when it comes to the most loyal clientele, get annoyed with a lengthy order procedure. If there is any chance to shorten the time of filling in the order form, just do it. It will help your audience in completing their buying journey faster.
For those eCommerce websites that have an optimal checkout process, there is an alternative. Think about diversifying your payment options. Besides standard MasterCard or Visa, integrate Apple Pay and Google Wallet with your system. It will attract a new segment of buyers that opt for seamless shopping experiences. The quality of the buyer's journey is not only a mobile-friendly website with colorful visuals. The order process has a substantial impact on it too, especially on Cyber Monday when white-collar workers continue their shopping online in their workplaces.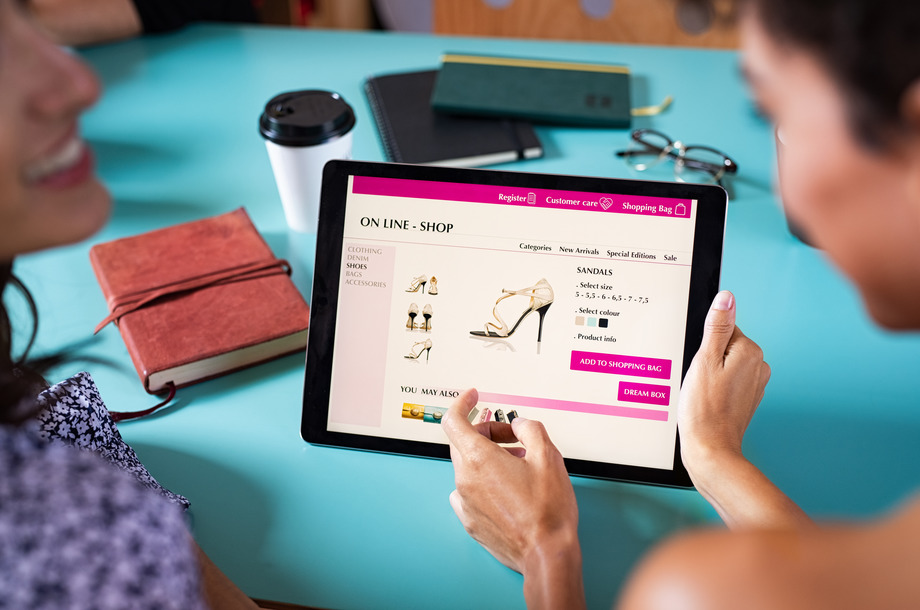 5. Add a shipping time calculator
Impatience is a flaw in many people. You cannot do anything about it, but it is up to you to let them feel more comfortable with their buying journey. What can improve their level of satisfaction is a shipping time calculator intended to help consumers determine the delivery date. When you inform them beforehand what time they should expect the product, it greatly reduces stress levels resulting from long waiting or unawareness about whether they are going to receive it at all. A small calculator can make customers happier with your service. Add it next to the order form and soon you will see the changes in customer reviews and your revenue.
6. Offer a free gift with every purchase
The best winners on Black Friday and Cyber Monday are stores that give a free item along with the product chosen by the buyer. Why have free gifts become the most effective way of stealing customers from other places? The truth is that receiving anything at no cost is more pleasant than getting something at a reduced price. So, even paying almost the full price, buyers are willing to opt for your brand if you offer free gifts in addition to it. Using this technique in your promotion strategy, you will look more generous in the eyes of your customers, and as a result, your revenue will grow correspondingly.
7. Use personalized recommendations
This is the last technique widely applied by online stores that seek to increase eCommerce sales. Personalization plays a dominant role in eCommerce. Buying journeys tailored to customer needs have proved more profitable and powerful in terms of customer acquisition. By showing potentially interesting goods to your customers, you are likely to convert more website visitors into prospects. The use of personalization enables you to keep consumers on your website longer, which increases the chance of them placing an order or buying an extra item.
This list of tips can be helpful to any business that strives to build strong brand awareness and win customers for life. They are fit for special occasions such as Black Friday or Cyber Monday as well as can serve the basis for a variety of marketing strategies.
Learn how to turn website visitors into actual customers at info@computools.com.
Computools is a full-service software company that helps businesses innovate faster by building the digital solutions or bringing the tech products to market sooner. Discover our collaborative approach and industry expertise that spans finance, retail, healthcare, consumer services and more.
Contact us →