Everybody makes mistakes. Even the most successful businesses like Google or Amazon have been repeatedly criticized for wrongdoing. As long as nobody is above making an error, the key to success lies in the ability to face and handle this error. With the development of eCommerce and social media, people give particular attention to a brand image and customer reviews. Prospective buyers often allocate time to search through a dozen reviews before making a deal. It turns out that online reputation usually precedes the real one. This consumer behavior model shows that businesses are dependent on what their customers think about their products or services on the web. Moreover, it makes companies more considerate of their customers. However, at times negative reviews are not the result of the company's negligence or poor customer service. So how to respond to negative reviews in that case?
Mistake #1. Losing your temper
It is unlikely that you will be filled with happiness after reading a bunch of reviews from mad and disgruntled clients, especially if you have personally made a huge contribution to satisfy their consumer needs. Whether you are the reason for their displeasure or not, it is important to remain as gentle as a lamb. Rude management can be a huge blow to your brand reputation even in instances where you are sure of your company's innocence. Public opinion is extremely volatile, and your intolerance towards customers may be a good excuse for starting a large-scale campaign of hatred.
Mistake #2. Too proud to say 'Sorry'
Some managers avoid apologizing when addressing customer complaints. But saying sorry is not pleading guilty. It is a manifestation of empathy that discontent clients are trying to hear from you.
The recent consumer feedback survey showed that over 74% of ill-satisfied customers end up feeling opposite after receiving an apology letter with detailed reasoning and empathy expressed by management. The ability to take criticism also plays a great role in whether displeased clients will continue to choose your company over your competitors. Being empathetic even in instances where you have the right to dispute helps to safeguard the company's credibility in the eyes of the audience.

Would you like to increase customer conversions and loyalty to your brand?
Contact us →
Mistake #3. Customer ignorance
Another inadequate approach to reacting to bad reviews is ignoring them. Whatever field you are involved with, business ethics requires to heed each customer with due attention, whatever their intentions. By contrast, replying exclusively to those consumer direct reviews that do not bode ill seems strange and makes your company look guilty, even when it is not, and unable to own up to its mistakes. Effective customer communication is the number one rule for retaining customer loyalty and proving your professionalism. Besides, you will never know whether a one-star review belongs to a total nobody or a marketing influencer that can substantially degrade your brand image.
Mistake #4. Use of gifts or coupons
Some businesses attempt to make up for bad customer service by offering free coupons or gifts. That is a remarkably foolish decision. Why should customers change their minds only because they are given something that does not even look like a full service? The client's bad experience cannot be handled in such a negligent manner. Oftentimes, it results even in higher customer displeasure.
Mistake #5. Start a lawsuit
This is the last and probably most unwanted solution to fall back on. Surely, customers vary in their degree of dissatisfaction and influence, but turning a customer-manager dispute into a legal action damages the company itself above all. A big scandal that most likely will grow out of one negative review won't be eventually worth starting a lawsuit. Besides, it requires investment in PR campaigns because there is a chance public opinion won't be on your side, so you will need to use different media channels to prove your innocence.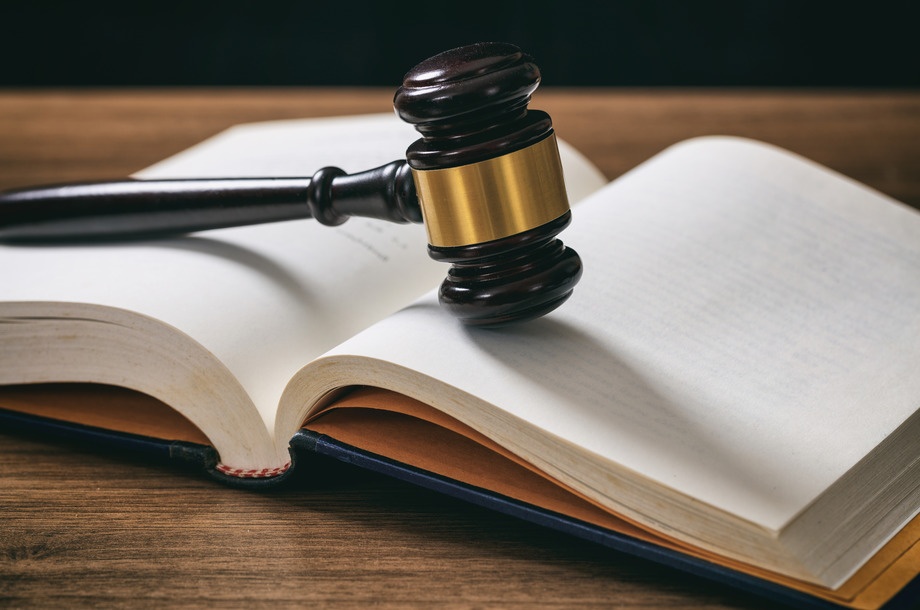 How to respond to reviews politely?
There are three simple rules for dealing with customer feedback. This guideline is applicable to both negative and positive reviews as these tips are aimed at keeping your reputation spotless and uncompromised.
Tip #1. Acknowledge and apologize
When replying to a discontented client, it is vital to place emphasis on your responsibility. To change the client's view on the negative situation, you must mention a few positive things that also touch upon the service or product delivered. For example, you can thank a client for choosing your brand and writing this review. On this favorable ground, you should then provide a sound and detailed explanation of what exactly led to this sad customer experience.
Tip #2. Move the situation offline
You can see now and then that some managers decide to prove their point just on the main page with other numerous reviews. This practice has a negative impact on your company's image because this correspondence with a hundred messages in length is not visually attractive. Besides, the majority of prospective buyers are likely to take the customer's side because they somehow could be in this customer's shoes. For that reason, it is desirable to address customer complaints offline and by email where only you both are aware of what is going on.
Tip #3. Use online reputation management software
At last, my personal advice is to make your marketing department employ online reputation management tools. The use of online reputation marketing software lets businesses to monitor how often their brand name is mentioned on social media as well as keep track of their brand references appearing on the web. Such tools help to considerably improve customer service because it is possible to learn about negative reviews first, and hence, managers have some extra time to handle issues before the broader audience finds out.
How to analyze a review?
One more thing to keep in mind is that some reviews can be biased or somewhat unfounded. It means that they literally have nothing to do with your business value, and there is no use of taking them into account when you analyze your brand image. The only sound approach in that case is to politely reply to them and forget once and for all.
Though negative feedback takes so much time and energy, they are actually a rare phenomenon if the company's personnel are diligent and sincere at work. This is why this brief guideline may be quite helpful in matters of poor service delivery, but we hope, you won't rely on it very often.
Learn the best ways to use customer feedback to benefit your business by emailing us at info@computools.com. Our experts can help you find the best solution.
Computools is an IT Consulting and Software Solutions Development company that helps businesses innovate faster by building the digital solutions or bringing the tech products to market sooner. Discover our collaborative approach and industry expertise that spans finance, retail, healthcare, consumer services and more.
Contact us →