Competitive advantage can significantly boost a company to become a market leader. The latest information technology developments can offer innovative solutions for any business challenge. One of these solutions is a Flutter, SDK, which takes cross-platform app development to a new level. Here are some of the main Flutter benefits for business.
1. Faster time-to-market
In a highly competitive environment, speed matters. The use of cross-platform app development allows to reduces the time to market, enabling the faster release of the finished product and getting feedback from consumers. The application is simultaneously available on two mobile operating systems – iOS and Android – while performing like a native one, stable and reliable.
Thus, Flutter benefits both startups and large companies that are preparing a new product release. For a small company, the release of the new application can be crucial for its continued existence, while for the enterprise it can cost high profits.
2. Easy maintenance
It is known that the release of the application is just the beginning. Maintaining the application further can be more difficult, time-consuming, and financially unprofitable than building the finished product directly. Flutter's apps solve this problem as well: fixing bugs and adding new features to the app is quick. Moreover, if you need to add a new member to your team, there are no difficulties, because you need only one specialist, instead of two – one for each operating system.
One more of the undoubted Flutter advantages is the availability of plugins and widgets. Customizability, flexibility, and scalability of the SDK allow you to easily change the required functionality without additional coding.

Need a cross-platform mobile app to move your business online and speed up customer service?
Contact us →
3. Cost-efficiency
An important advantage of Flutter for business is its cost-efficiency. Where previously it was required to hire two teams to develop native applications for Android and iOS, now one can do it. A company can turn to an IT service company for Flutter app development services, hire freelancers (more suitable for startups), outsource, or employ a specialist. Hence, developing an application on Flutter requires less financial, human, and material costs than developing a native application.
4. Customizable Advanced UI
With a focus on the end-user, companies are required to create an immersive user interface that enhances the consumer's experience and loyalty. Flutter is the best choice for this. Using the Skia graphic engine, Flutter benefits developers – and businesses – with a wide range of tools to create an application design. Moreover, you only need one design that is suitable for iOS and Android.
With a wide range of tools and widgets, Flutter is more expressive and flexible in terms of UI. Due to a layered architecture faster UI rendering, resulting in more personalized and impressive designs are provided.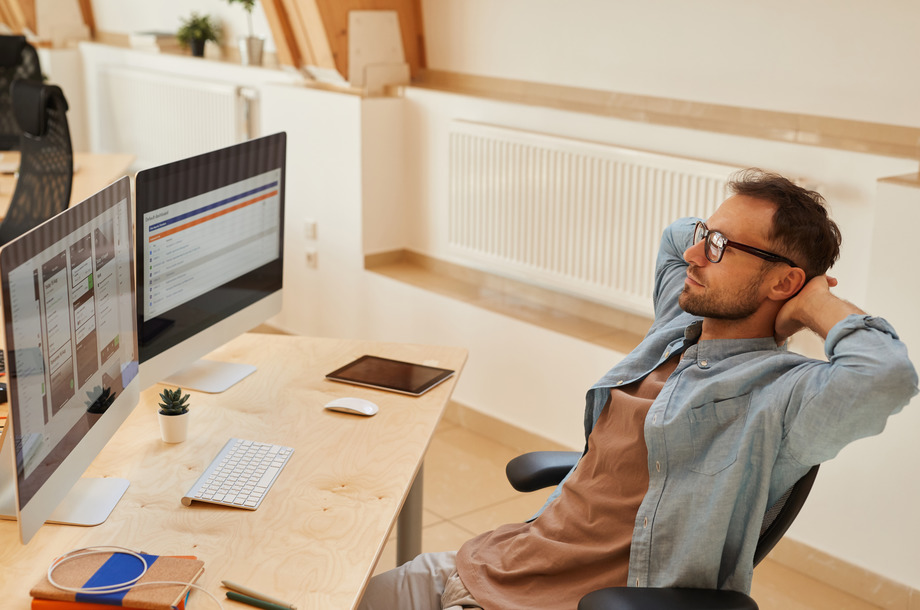 5. Easy integration with existing apps
The creation of new applications can be a challenge for enterprises since there is a need to introduce new code into an existing platform or set of applications. Flutter's flexibility makes it easy to embed it even in native application code. Actually, many companies do just that: they write part of the code using Flutter's capabilities, apply it, and calculate benefits. Convinced of its profitability, they gradually transfer the rest of their products to Flutter. So, the process of transition to cross-platform development is going on gradually and less painful for businesses, and Flutter's advantages only increase.
6. Fuchsia OS – a look into the future
It is known that Google is actively developing a new operating system for IoT devices – Fuchsia OS. It is claimed that applications for this operating system will be developed on Flutter. This means that companies that are already using the Flutter framework to develop their applications will be able to run them on the new operating system from day one. This is a significant competitive advantage that should be taken into account.
While some are still convinced that these are just rumors, more and more news confirms Google's intentions to innovate in the near future.
7. Strong Community Support
As the creator of Flutter, Google has a lot of support for its brainchild. In addition to providing developers with guides, documentation, and libraries, Google is hosting events to help startups and large enterprises experience Flutter advantages. It is also driving the rapid growth in popularity of the framework itself and an increase in its community.
The fact of Flutter apps reliability and stability is confirmed by the high trust on the part of many market giants, such as Google, eBay, Alibaba, BMW.
Skeptics will say that Flutter still has too many shortcomings to make high bets on this particular SDK, however, the above-described business and development advantages allow us to make very optimistic forecasts. Strong support and promotion of Flutter from the Google side will result in the growth and development of this technology. This means that to have an advantage in the future, it is worth implementing today.
To find out what advantages Flutter can bring to your business or get advice on Flutter app development services feel free to contact Computools's experts via email info@computools.com or using the form below.
Computools is a full-service software company that helps businesses innovate faster by building the digital solutions or bringing the tech products to market sooner. Discover our collaborative approach and industry expertise that spans finance, retail, healthcare, consumer services and more.
Contact us →