Over the past 20 years, Information Technology in Ukraine has performed tremendous development and has become one of the main revenue items of the state budget. Outsourcing in Ukraine has become a starting point for the development of companies to large service centers that work with customers from all over the world. The huge potential of Ukrainian developers has already been appreciated by many of the major players in the market: Boeing, Oracle, Siemens, and even Google have already opened their research and development centers in Ukraine.
Ukrainian R&D Centers Advantages
When opening an R&D center in a foreign country, companies are usually afraid of possible risks and barriers. In the case of the building Ukrainian centers of R&D, the advantages significantly outweigh any potential restrictions.
1. Huge Talent Pool
One of the main advantages is a huge number of highly educated specialists who are ready to offer their services. Today in Ukraine there are about 190,000 developers, and this number is constantly growing. Universities train specialists in various IT fields and the rapidly developing industry allows them to gain wide practical experience in the profession.
Developers are particularly focused on C ++, Unity3D, JavaScript, Magento, and Scala, however, other programming languages ​​and frameworks are also among their competencies. Moreover, engineers constantly deepen their knowledge, hone their skills and increase their level of expertise, which makes them incredibly valuable for R&D systems.

Looking for a dedicated team of effective, reliable, and highly educated developers?
Contact us →
2. High Level of English Proficiency
The spread of the Internet and the general availability of knowledge virtually erases the borders
between countries, leaving only one limit – the language barrier. English is the universal key to getting any information today. That is why developers pay special attention to its study, starting from general vocabulary and basic rules to professional and in-depth learning.
The absence of a language barrier allows to stay on one page, understand all the subtleties and features of the task, and also significantly improves the interaction within the team. Ukrainian developers have a high level of English proficiency, which sets them apart from other Eastern European nationalities and teams.
3. Suitable Time Zone
An important aspect of interacting with a remote team is to be in touch at a time convenient for everyone. It is not possible to hold an emergency meeting or discussion when one part of the company is just getting started to work and the other one has already finished. Besides, regular scrum and meetings often require the presence of all involved participants, which may not be convenient because of the difference in time zones.
A suitable time zone of Ukraine allows cooperating with European and American companies without restrictions. On the contrary, due to the location of the country, R&D partners work more efficiently, complete tasks faster, without wasting time on long-term coordination of decisions, and are more productive.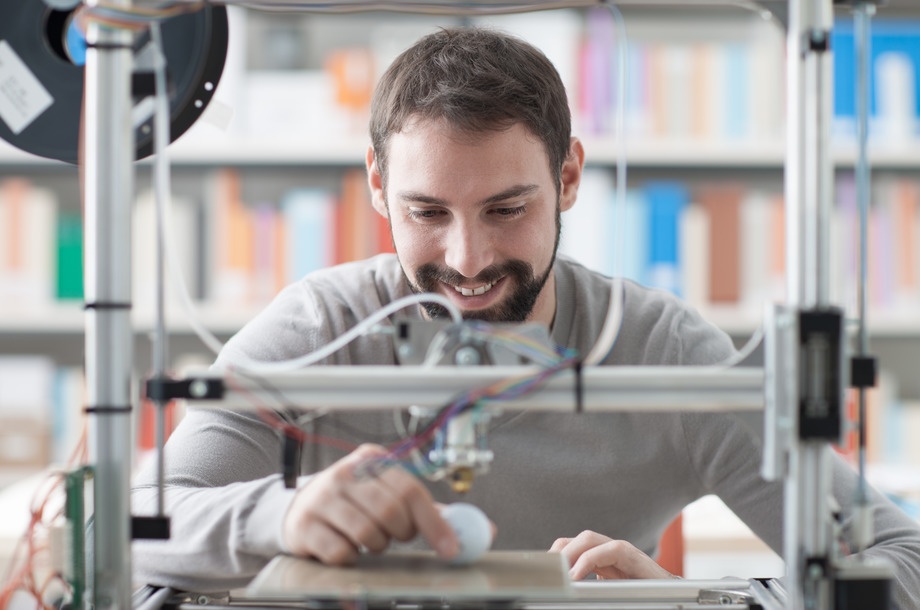 4. Cultural Proximity
Historically, Ukraine is at the crossroads of Europe and Asia, absorbing the cultural characteristics of both regions, while maintaining its identity and mentality. However, the younger generation is increasingly oriented toward Western culture, adopting its values ​​and principles. This makes working with a Ukrainian R&D engineer comfortable for other employees of a company located in another region.
Since the main resource of the R&D center is people, it is very important to establish contact and maintain it, without violating anyone's borders, customs or traditions. The cultural proximity makes Ukrainian developers ideal employees for foreign companies since the opportunity to make such a mistake is minimized.
5. Absence of Legal Restrictions
Opening R&D centers in other countries can be fraught with a number of difficulties caused by official paperwork, legal hiring of employees, etc. In Ukraine, such barriers are practically absent. The country's participation in international associations, organizations, and unions, the ratification of international treaties in the field of economic cooperation allows foreign companies to open units on favorable terms.
The constant reform of the economy and the adoption of new laws encourages foreign investors, making the opening of R&D centers in Ukraine incredibly profitable. Moreover, the simplified visa application process makes it easy to visit research and development centers at a convenient time and invite specialists from Ukraine to corporate training and conferences.
6. Software Development Market Acceleration
In recent years, the Ukrainian IT market has shown not only rapid growth but also significant acceleration. Experts attribute this phenomenon to increased demand for Ukrainian developers. They also argue that in the coming years this process will only continue to accelerate, as there are no visible signs of a slowdown.
Another reason lies in expanding competence and increasing the expertise of specialists in different fields and industries. R&D statistics show that it also stimulated an increase in the number of research and development centers in Ukraine. It is predicted that the market in Ukraine will continue to grow by 25-30% annually, and the number of specialists will double in the next four years. This optimistic forecast may become even better, given the constantly emerging bills aimed at supporting the IT business in the country.
Ukraine opens up huge opportunities for modern technology companies, which seek to build a team of effective and reliable developers. This is a home to a huge number of highly educated, experienced and talented IT engineers. Industry development and positive forecasts provide an additional argument in favor of R&D centers and hiring local experts. By deciding to open an R&D center in Ukraine, startups, middle-sized companies, and enterprises can significantly increase the level of innovation and productivity.
Ukraine can fairly boast successful product companies as well as quality outsourcing companies. If you have a project to implement, feel free to contact info@computools.com.
Computools is a full-service software company that helps businesses innovate faster by building the digital solutions or bringing the tech products to market sooner. Discover our collaborative approach and industry expertise that spans finance, retail, healthcare, consumer services and more.
Contact us →