Online dating has long been a daily routine for generations. Having started as cumbersome web platforms, they have moved in the wake of users to phones, becoming simpler, more interesting, and more original. An indisputable fact: during the global coronavirus pandemic, dating apps have gained even more popularity, as they allow people to comply with basic restrictions (self-isolation, social distancing, etc.) and at the same time stay in touch with people. In today's digital age, the most popular dating apps have become a convenient and accessible way for people to meet and connect with others.
However, the wide variety has become confusing for users, as it is now much more difficult to determine which application is most suitable for a specific purpose. Perhaps a quick overview of the best dating apps will help to make the right choice.
World's Best Dating Apps in 2023
Targeting different audiences, online apps for the dating offer different options for their users. Regardless of what a person is looking for – a friend and like-minded person, a flirt, or a soulmate for a long-term relationship – there is a high probability that it will be found in one of the modern applications.

Looking for a unique dating app to increase user engagement and drive revenue?
Contact us →
1. Tinder
Talking about the best dating apps, Tinder is the very first association. It's hard to find someone between the ages of 18 and 65 who have never heard of this app. It's easy to use, fully customizable, and fun. While conceived as a long-distance relationship building app, Tinder has become more like an affair app over time, and yet it is the first place everyone wants to meet new people, regardless of age or goals. The swipe feature can be really addicting, although that is what makes using the app so simple and fun. Besides, by connecting a Facebook account, the user can receive more appropriate recommendations since the algorithm takes it into account.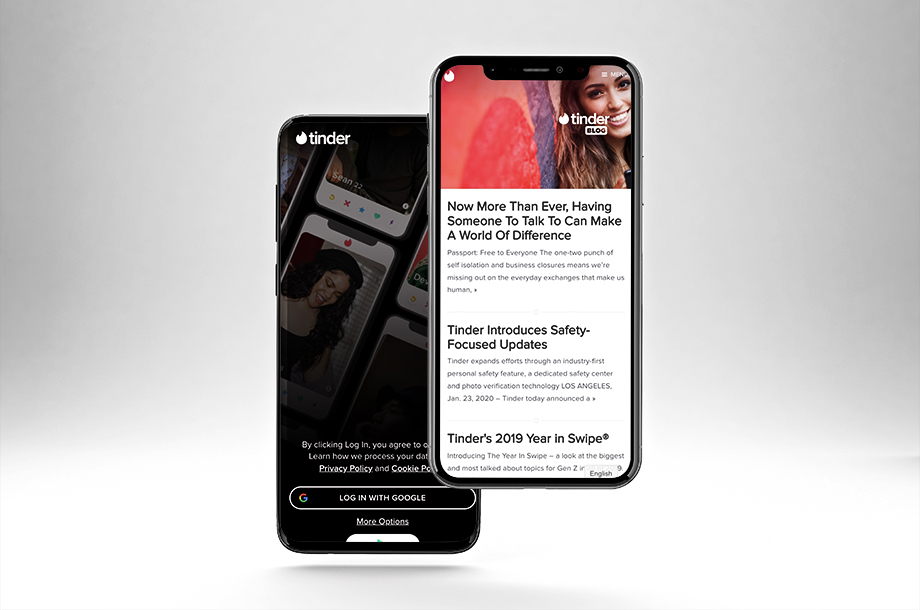 2. Match
It is also impossible to ignore the "grandfather" of online dating – Match – literally a matching app that existed long before the popular modern analogs. The application is more focused on finding a long-term partner and requires filling in a meaningful and extensive profile, however, its algorithms allow users to find the most suitable "matches". The interface of the application is a bit outdated and is quite awkward, especially compared with other apps, so it takes time to get used to it. However, the ability to use video chat directly in the application compensates for some inconvenience.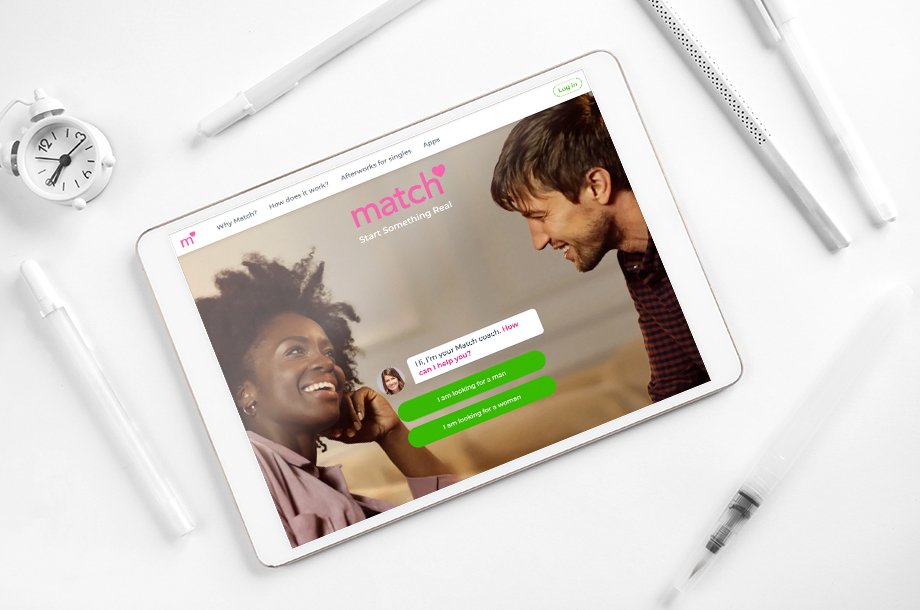 3. S'More
The next item on the list of the best dating apps is S'More. The highlight of the software is that users cannot see the profile picture until they interact with it. The person needs to familiarize themselves with the information in the questionnaire before he can view the photo. This feature is implemented so that the choice is not made based on the appearance, but a deeper "acquaintance" with the personality of a potential friend or partner. This is a kind of "anti-swipe" app for those who hate applications for dating.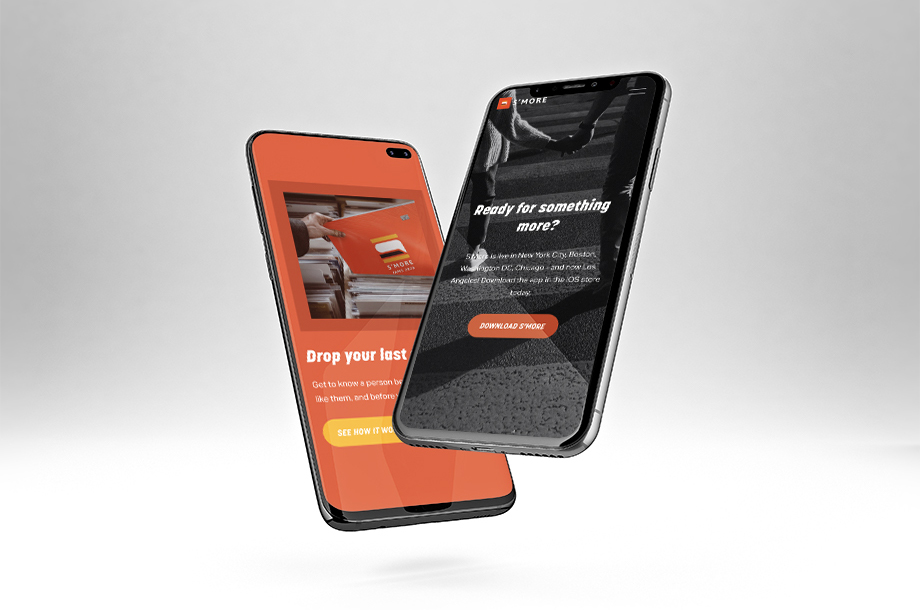 4. Grindr
It describes itself as the largest social network for LGBTQ+ people, however, in fact, it is one of the best dating apps within a narrow community. The application makes it possible to fully realize the need for communication with like-minded people, to find love or a partner in an extensive user base. There is the possibility of quick registration through the Facebook profile, which reduces the time for filling out the questionnaire, and a person can immediately start looking for potential friends in their area. Communication within the app is quite simple, which is both a plus and a minus. The Grindr allows anonymity, which is why one needs to be careful when chatting with strangers.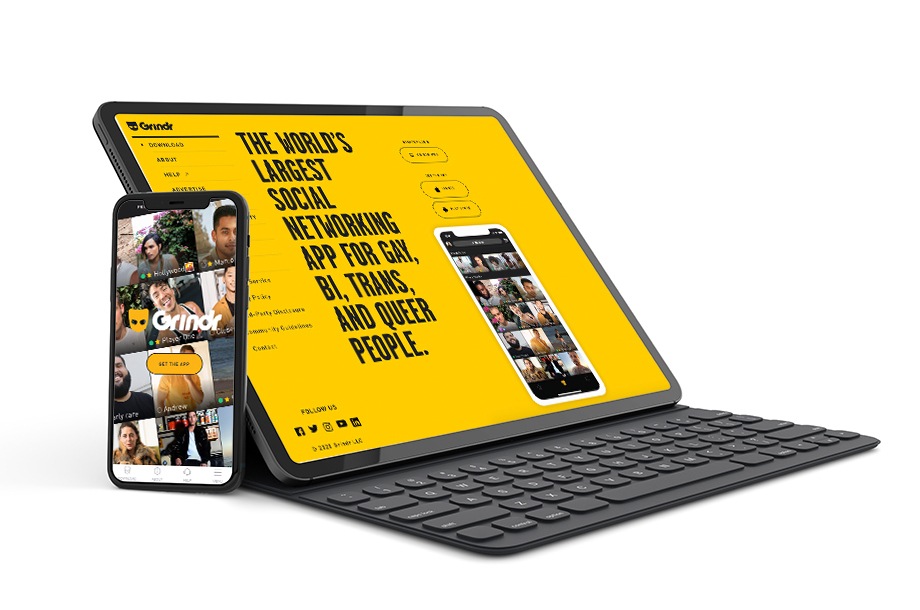 5. EHarmony
The time-tested application, eHarmony is considered the main competitor of the Match and covers two large age groups: from 33 to 44 years old and from 55 to 64 years old. The platform is said to be responsible for 4% of US marriages. Thus, eHarmony is considered one of the best dating apps for long term relationships and marriage. However, what stops the younger generation from joining their community is the 150-question questionnaire that must be completed "at the entrance". But this is precisely what allows to more deeply explore a potential partner.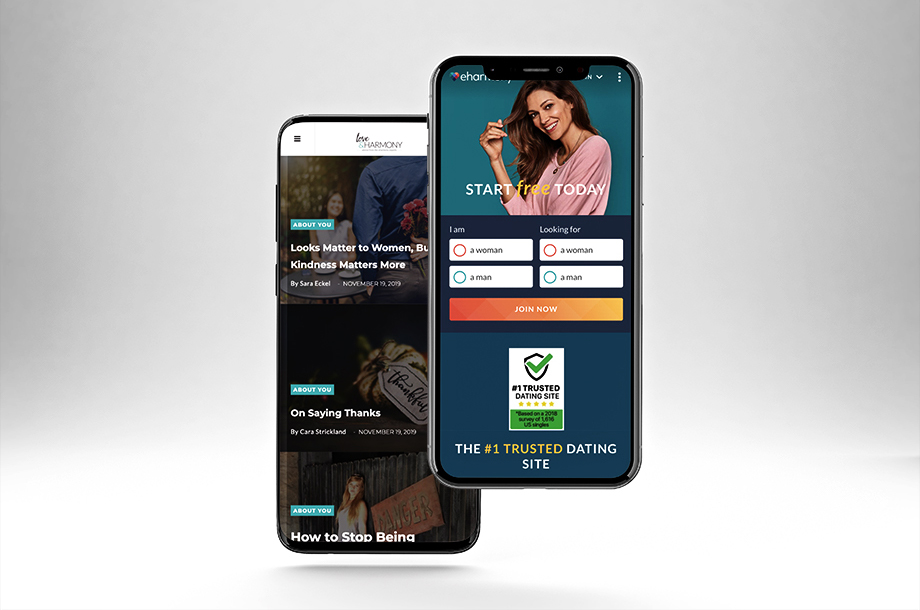 6. Tastebuds
An app that stands aside from most of the best dating apps. The algorithm finds a pair based on users' musical preferences. A simple sign-in form, adding the favorite tracks in two clicks and now, a person is ready to search for a soulmate and like-minded friend. Since the only criterion taken into account is musical taste, the application is focused on long-term communication and getting to know each other, and not on speed dating. The application is available only for iPhone owners and has not many registered users, so it is hardly suitable for small towns.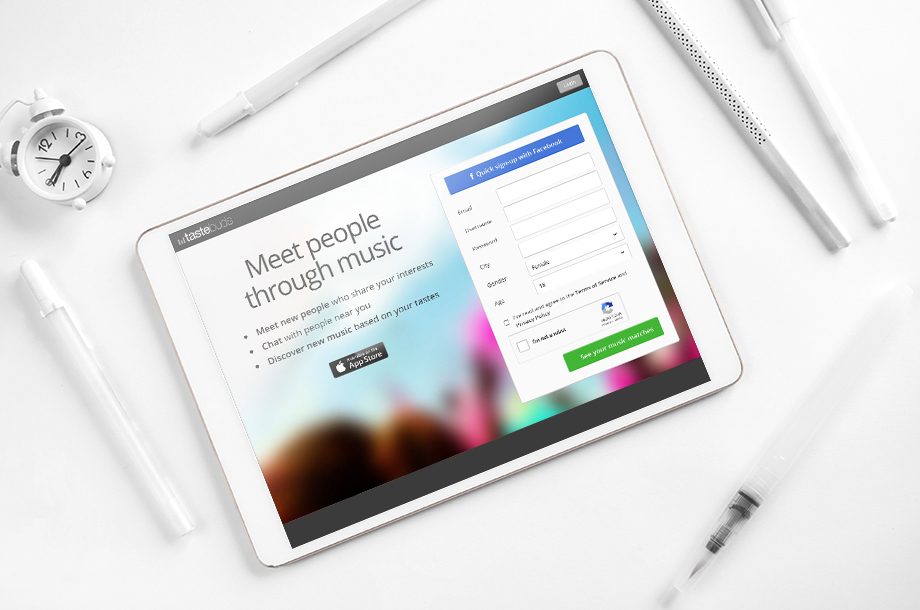 7. Bumble
Some call Bumble a safe app for women, while others call it a place for empowered women. The thing is that, despite the obvious similarity with Tinder, in case of coincidence of opposite-gender couples, it is the woman who must take the first step. She is given 24 hours to respond, which can be extended by another 24 hours if the man is very hopeful of an answer, or the woman did not have time to respond immediately. If pairs of the same gender match, both partners have the opportunity to be the first to start communication. The application provides robust privacy and safety features and enables video chatting. Due to its originality and additional features, Bumble remains in the top dating apps of 2020.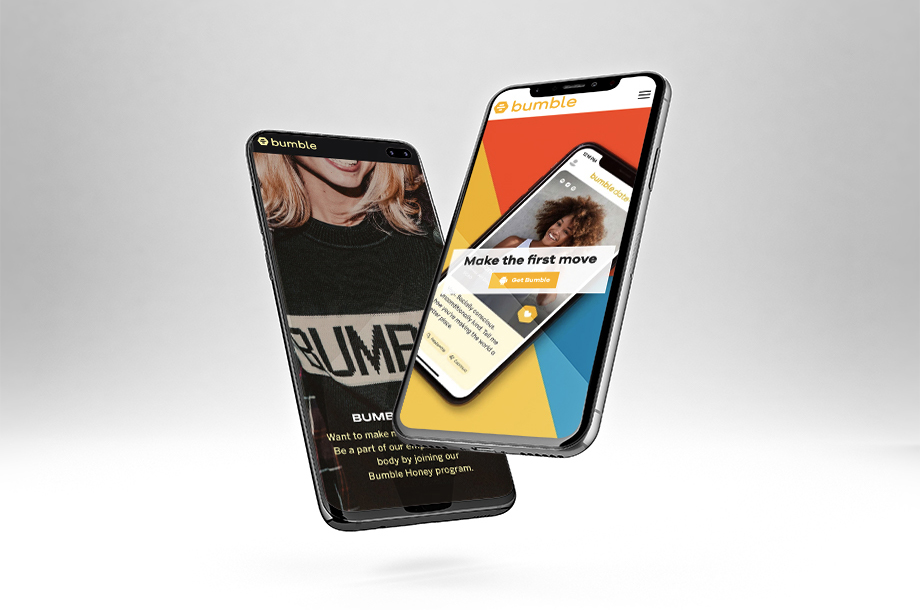 8. Ship
One of those fun dating apps where users can involve their friends in the process. After completing a simple registration, a person can create a "team" of friends, with whom he will discuss potential partners before writing to them or agreeing to a date. Friends can veto the chosen couple or suggest their own option by leaving a short comment on the profile. It's a fun interaction that makes the mate selection process a game and allows to avoid the awkward situation of friends disapproving of a partner before it really matters.
9. Hinge
A truly engaging and beautiful app that allows creating unique profiles for each user. One of the top dating apps that leaves room for extensive interactions with photos, videos, and facts on the profile. The main feature of the algorithm is that it matches friends of friends of friends using a connected Facebook profile. And it really works, since the chance of finding common ground and common interests is much greater with "even a few" familiar people than with strangers. However, the app is not as popular as others in this niche, so users may stumble upon the same profiles in matches from time to time.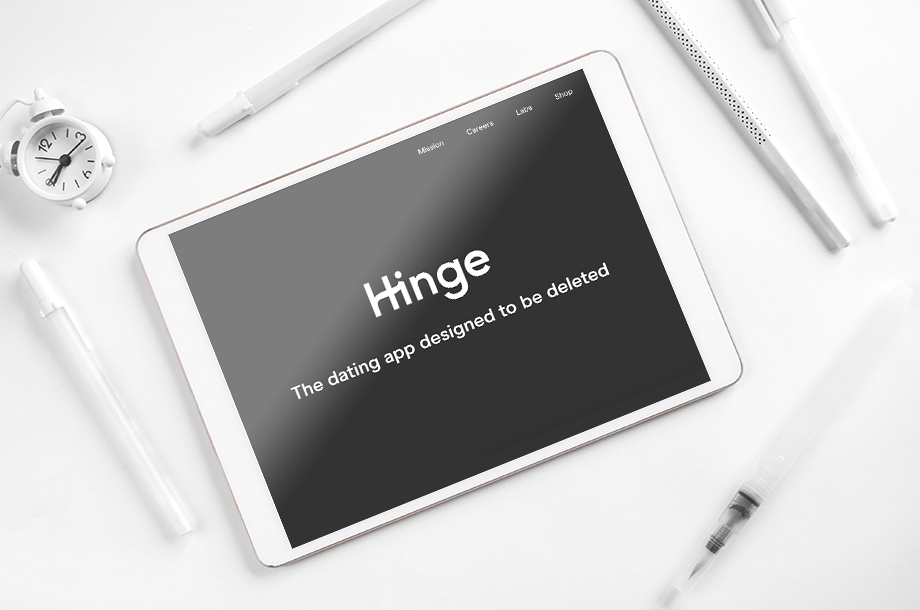 10. Happn
One of the best dating apps for those who believe in fateful meetings, or very shy people. The main feature of Happn is that it allows one to find someone with whom the user collided on public transport, a coffee shop near the house or office, or even by chance on the street. Using GPS, users can match with those who are nearby. To date, more than 70 million people are registered in the app, which suggests that there is a great chance of discovering an unexpected crush there. The creators of the application were concerned that the position of users is not shown in real time, keeping them safe.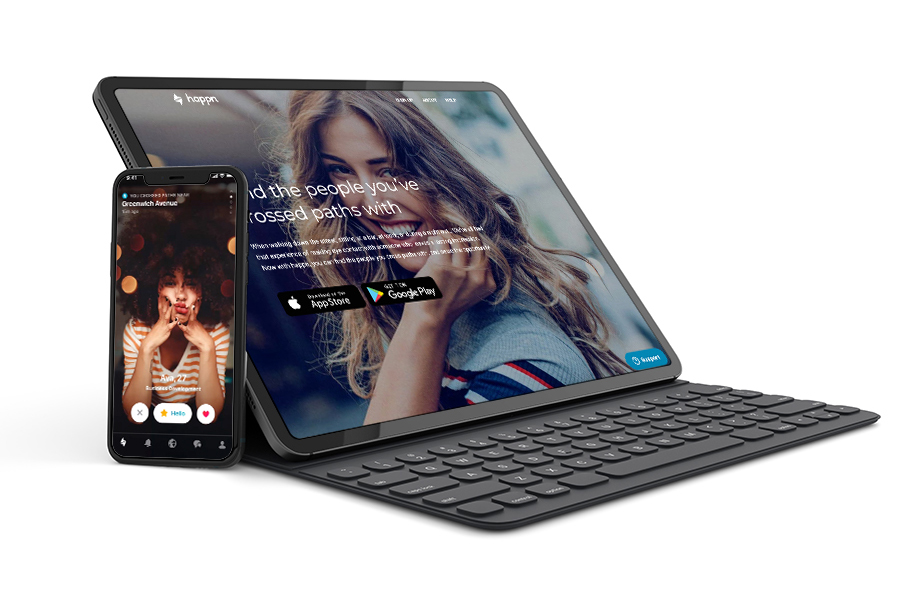 11. XO
The application was ranked as one of the best dating apps for its interesting idea of ​​interacting with a potential partner. While the matching process is similar to the rest of the same software, the first communication does not start with likes or awkward greetings, but with a game! There is enough variety of games in the application, allowing everyone to choose the right one for both. During the game, users get to know each other better and at the same time get several topics for further conversation. It's fun, easy, and allows to get acquainted with someone in a more relaxed atmosphere.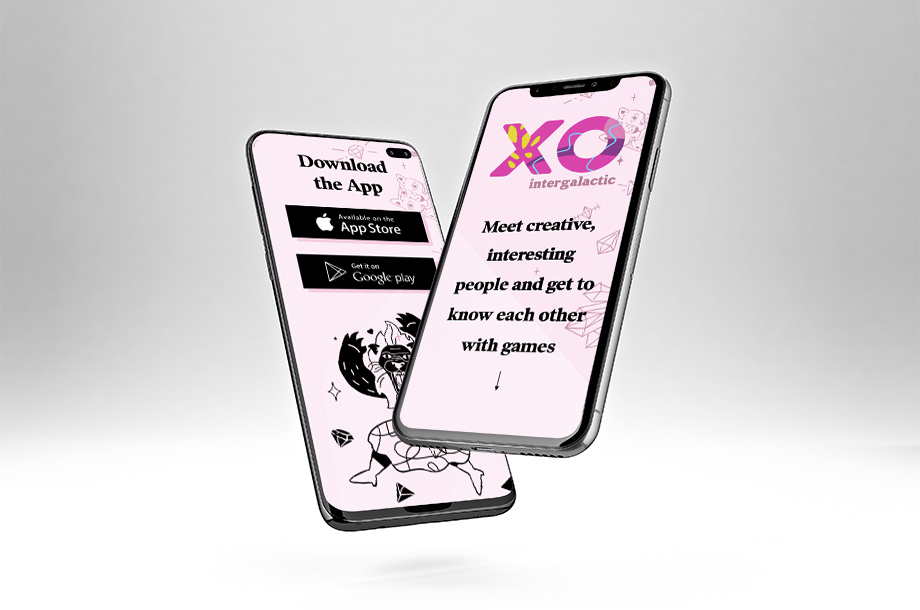 12. Coffee Meets Bagel
One of the best dating apps for those who don't want to be overwhelmed with profile and match information. Every day at a certain time, users receive a 'bagel' and decide what to do with it. If a user marks the same person who liked him, a temporary chat is created, which will self-destruct after 8 days. This is a gentle way of pressure, allowing users to decide for themselves whether they are ready to exchange contacts while they have the opportunity or silently leave. The application still has flaws and updates are rare, however, its popularity is gradually growing. Not least thanks to the cute and user-friendly interface.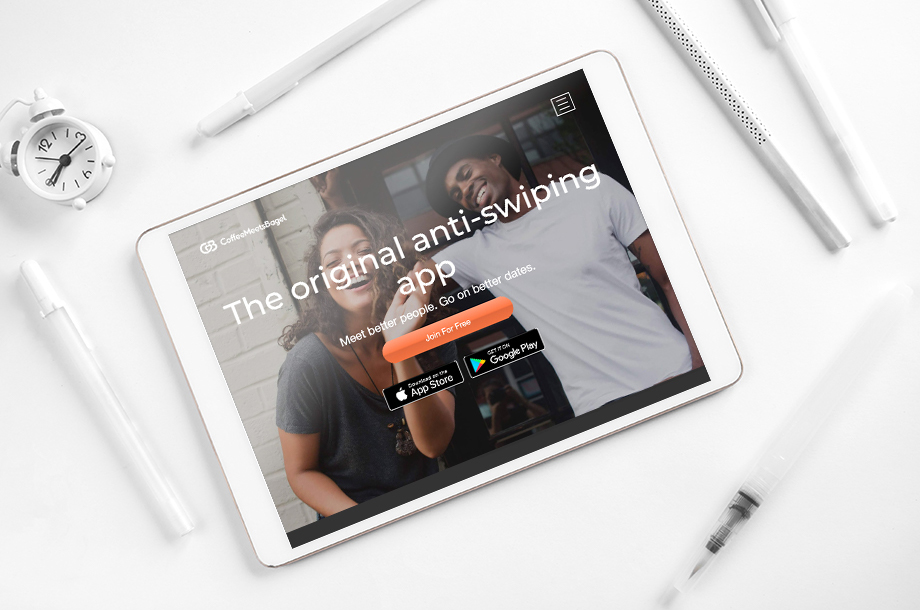 13. OkCupid
It is clear without saying that many people use top dating apps to meet potential partners and expand their social circles. Also, it's important to note that we're only discussing the top and best dating apps, and among them, OkCupid stands out with its vast user base and straightforward approach to dating. OkCupid, the dating app, is constantly improving and introducing new features to meet the evolving needs of its users.
For example, their "Flavors" system matches individuals with potential partners based on shared interests such as Kinky Nerds, Beard Lovers, and World Travelers. Unlike traditional dating apps, OkCupid's matchmaking system relies on quizzes and hundreds of questions to create a user's profile and determine their compatibility with other app users. This unique approach provides more personalized matches based on shared interests and values.
Thanks to the rise of mobile dating apps, people can now easily swipe through potential matches on-the-go and find love at their fingertips. Despite the wide variety, the best online dating apps are highlighted with the key features that help them engage new users. Another important fact: all the applications described above use the most optimal monetization scheme – a subscription fee. A flexible plan with monthly, semi-annual, or annual subscriptions allows users to unlock additional features of the application and business owners to make a profit. However, to launch a dating app successfully will likely require professional help.
If you are interested in building an outstanding dating application, feel free to contact Computools's experts via email info@computools.com to find out more details about this kind of app and calculate dating app development cost.
Computools is a full-service software company that helps businesses innovate faster by building the digital solutions or bringing the tech products to market sooner. Discover our collaborative approach and industry expertise that spans finance, retail, healthcare, consumer services and more.
Contact us →