The rise of Amazon is an unprecedented phenomenon in the history of the global market. Its sway is stronger than any retailing company has ever had. Amazon's business is gigantic and currently has no decent rivals to seize part of its power. To date, Amazon Prime members number 80 million in the US alone. Its growth is expected to further increase, allowing Amazon to take deeper root and thereby expand its scope of power.
Besides cloud computing and digital streaming, Amazon's biggest strength is online retailing. Since 1994, it has been playing a key role in changing trade patterns and now is shaping the rules of online shopping. The development of Amazon e-commerce entailed the rapid emergence of numerous similar online stores that led to the extinction of conventional shopping. This decline of traditional retailing is typically linked to the Amazon effect that is still in force.
What is the Amazon effect?
The Amazon effect is a term used to describe all the negative implications of Amazon's business activity on low-performing retailers that end up going bankrupt or closing part of its stores. After Amazon set online shopping trends, brick-and-mortar retailing stores began collapsing. Their organization and operation are no longer effective and fail to meet the basic needs of the twenty-first-century consumer.
Though Amazon devastated traditional retail markets, it also entailed increasing competition between e-commerce companies that try to undermine Amazon's leading position on the global market. Plenty of online retailers adopt Amazon's marketing strategies in a bit to achieve the same level of magnitude and influence. Nevertheless, everything indicates that adopting the strategies of the e-commerce giant is a road to nowhere for modern retailers as this means they will also be one step behind Amazon in this case. The only way retailers can survive today in this highly aggressive retail environment created by this American e-commerce superpower is to innovate and outperform Amazon at those aspects where it is still possible to do so. Hence, modern retailers need to recognize the factors that brought Amazon on the summit of the retailing industry and develop an effective response in order to slow, stop or even reverse the progression of the Amazon effect.

Would you like to build a successful online marketplace like Amazon?
Contact us →
How Amazon managed to become the killer of brick-and-mortar outlets?
The Amazon impact on economy is really enormous. Certainly, the rapid development of the Internet and other technologies gave a huge impulse to this U.S. company and turned it into the world's richest e-commerce business. Some experts believe that the founders of Amazon simply established this enterprise just at the right time and place. This suggestion is partially true as Amazon was just at hand when more and more aspects of human life migrated to the Web. However, there were many more factors that enabled the company to skyrocket as soon as the digital era began.
• Unreasonably high prices at brick-and-mortar retailing stores were always negatively perceived by most customers. Not only shop visitors were forced to pay for the item itself but also they were obliged to cover the rent expenses or even construction cost. With the introduction of the first online stores, e-customers quickly noticed the difference in pricing. You know what happened then;
• Shopping in physical stores became time-consuming as never before. Fashionable boutiques and large stores are mostly situated in special shopping areas, which are rarely established in densely populated districts. Therefore, getting to these shopping areas and returning home also takes some time and effort not to mention hours of searching for the most suitable clothing piece, accessory or product. Time is definitely not what most people can sacrifice in today's fast-paced world;
• Poor customer service. Every consumer has a right to expect a customer-oriented approach regardless of how much money they are going to leave at the store. However, the business model of 99% of brick-and-mortar outlets is focused on increasing the number of buyers without spending too much on guaranteeing perfect customer experience. With the growing customer flow, it became almost impossible to provide customer-oriented services at physical stores relying solely on the competence and talent of shop assistants.
Basically, Amazon's brightest minds just found a way to combat these three issues to quickly grow their e-commerce business into the world's most desired place to buy products. First, Amazon has an effective supply chain that allows the company to offer almost half a billion products at the lowest price possible. Second, they transformed the buying culture and empowered their clients to purchase the desired item with one click. Who would like to spend hours in the physical store obsessed with the idea to find "that one" dress or bag when Amazon allows doing this in no time? Third, the Amazon effect achieved such an unprecedented rise due to the fact that this company is always concerned with the improvement of the customer service. While a huge team of marketing geeks, delivery specialists, and customer support service work 24/7 to meet the demands of millions of clients, AI tools are widely used at Amazon to ensure fast retailing and on-time delivery as well as quickly recognize the needs of every particular customer.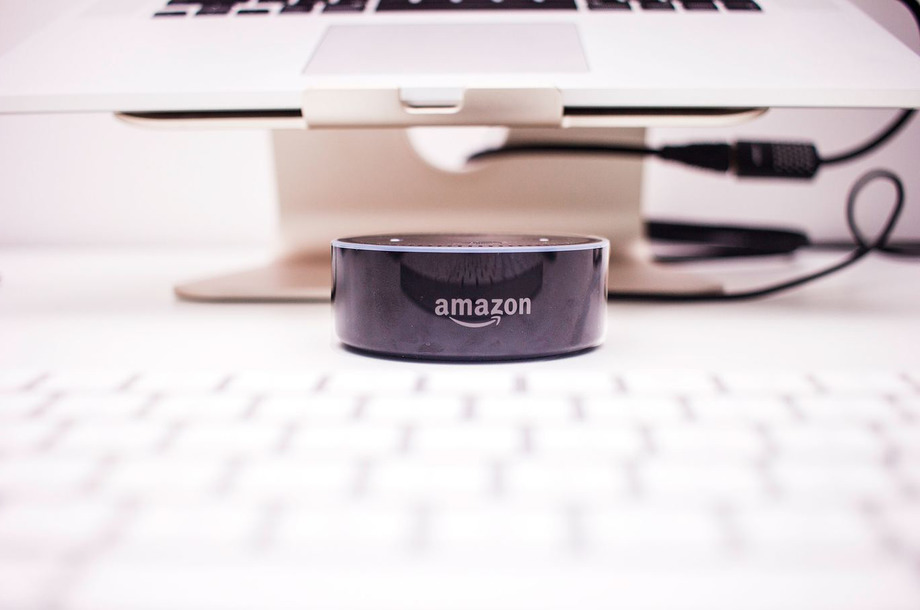 Do brick-and-mortar stores have a hope to withstand the pressure posed by the Amazon effect?
Frankly speaking, the dominance of Amazon today is so obvious in so many spheres of retailing business that getting out of its shadow for a small retailer can be literally compared to the efforts of the light to leave a black hole. However, there are still some aspects, in which this e-commerce giant can be outperformed with the necessary diligence and persistence. For example, retailers can try to adopt an approach of unique product presentation. While Amazon sells millions of goods worldwide, they simply have no time and resources to make a unique presentation for each product they offer. They hugely rely on standard photos and their famous customer reviews, though creating easy-to-understand and engaging video content for all products is yet unachievable task for them. Hence, retailers can still use this issue to better advertise their products and get ahead of Amazon for a while at least at one point.
Additionally, they should initiate vital changes in their organizational structure and integrate courier software and AI tools into their business model in order to keep pace with the times and not to be swallowed by Amazon. Overall, the Amazon effect is going to have an even more devastating impact on the retailing industry, so modern mortar-and-brick stores should either adapt and survive in this tough competition or simply raise the white flag.
If you want to create your marketplace or take your existing one to the next level, get professional help at Cоmputools. Contact us via email at info@computools.com or fill out the form, where you can provide information about yourself and ask all questions you are interested in.
Computools is an IT Consulting and Software Solutions Development company that helps businesses innovate faster by building the digital solutions or bringing the tech products to market sooner. Discover our collaborative approach and industry expertise that spans finance, retail, healthcare, consumer services and more.
Contact us →