Despite its popularity and annual investment growth, outsourcing is still a controversial solution. Although the interest of large companies in outsourcing has begun to outweigh the benefits of this method of software development, there are still some risks and concerns that inhibit the widespread adoption of outsourcing.
Common Risks of Outsourcing and How to Minimize Their Effect
Cooperation with dedicated teams allows you to reduce costs, gain access to a talent pool filled with experts of the required level, and as a result – a high-quality competitive product. And yet, the risks of outsourcing are alarming for companies. Probably the most obvious advice would be "find a reliable partner" but it's not that simple. Here are some of the common risks that can be significantly mitigated to increase your chances of success.
1. Broken or Empty Promises
In a highly competitive market, everyone strives to stand out and show their best side. Outsourcing companies are no exception: each speaks of a high level of expertise and competence. The main outsourcing risks are that you can accidentally fall for a one-day scammer who disappears somewhere halfway through or an unreliable partner who will constantly push back deadlines and end up with a product of terrible quality.
How can you avoid this?
Be as vigilant as possible. Starting by examining a company's website – it is like a business card, only better: if you like what they've done for themselves, you'll get even better.
Examine the company's portfolio: case studies best reflect the expertise and demonstrate the ability to find a non-standard solution.
Dig deeper and read company testimonials and reviews on reputable independent platforms.
Insist on a face-to-face meeting when discussing potential cooperation, perhaps visit their office or development centers – this will allow making sure they are real.
Follow their activity in social media and the global life of the IT community: does the company share its developments with other engineers, participate in conferences, collaborate with unions and alliances.
Want to hire a qualified software development team for long-term transparent collaboration?
Contact us →
2. Communication Issues
Communication is another of the risks of outsourcing that can become a serious problem. It can be considered an umbrella term for the language barrier, time zone, lack of face-to-face meetings, and even cultural differences issues. The danger lies in the fact that an incorrectly built communication system can lead to unjustified expectations and regular disputes on the project, caused by a misunderstanding of each other.
How to avoid miscommunication?
Check out the level of the team's English and make sure it is high enough to fully understand each other. Try to have face-to-face meetings more often, albeit online – video meetings are especially recommended.
Find out: whether the company has experience working with your time zone. A difference of a couple of hours is not significant, but six to eight hours can already lead to negative consequences: when a decision needs to be made urgently, and the team sends you a message at the beginning of their working day, it could be a deep night for you.
Set a schedule that is convenient for everyone, consider (or offer) the option of shifting the work of the team at a convenient time for you to stay connected.
Find out in advance the cultural characteristics of the future partner, for example, holidays and their duration, the possibility of working on weekends, etc.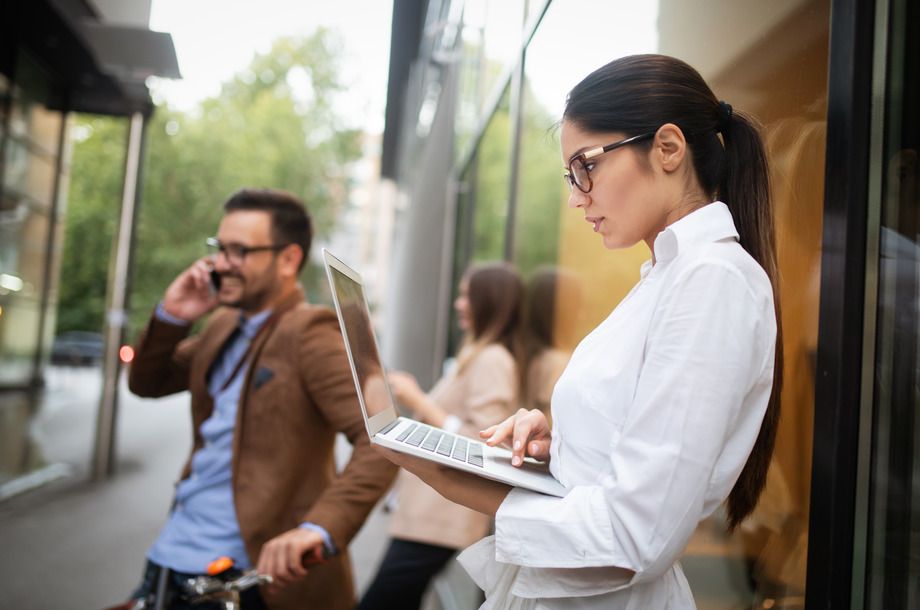 3. Hidden Costs
It is common knowledge that outsourcing can reduce costs and waste. However, this is where one of the risks of outsourcing hides. Literally hiding. At the initial stages of the discussion, you can easily calculate the approximate cost of services and your benefits, however, in the future it may turn out that some unexpected hardware and software upgrades, or troubleshooting, or charges for after-hours services not covered in the contract, nullify all the benefits.
How to stay on budget and keep out of this type of outsourcing risks?
Clarify your requirements as much as possible before starting cooperation. This will allow you to determine the scope of the project and avoid unnecessary waste.
Carefully study the tariff plans for cooperation provided by the outsourcing company. Pay attention to the advantages and disadvantages of each and choose the one that best suits your collaboration model.
Sign the Service Level Agreement. This is a document that includes a list of services that need to be performed for your project and their cost. Make sure that you are notified of the need to purchase or pay for the necessary plugins, add-ons, and updates.
4. Lost Control
Each company owner will say that no one knows his business better than himself and his employees. This is a logical conclusion because every day they are immersed in the activities of both their company and the entire industry. This is reflected not only in the company's success but also in streamlined management processes. Losing this control is also among the risks of outsourcing. The point is not only that the internal development department is practically at arm's length and it is easier to be involved in their work on the project, but also that outsourcing includes the delegation of tasks to those who are not connected with your business 24/7.
How to find the balance?
When entrusting a project to an outsourcing provider, decide in advance what management features you are ready to keep for yourself and what to delegate.
Discuss or jointly develop a management plan that will allow you to have timely and reliable information on the project, including the meetings and reports schedule, a procedure for resolving urgent issues, etc.
Make sure your goals and sub-objectives are clearly identified and understandable to your remote team. Make sure that they do not deviate from the intended course (through reports and project updates).
Allocate a responsible employee to work with the remote team (project coordinator) and offer his temporary placement with the remote team.
5. Inadequate Quality
Poor product quality is both a nightmare and one of the outsourcing risks. Striving to save as much as possible, companies choose the provider with the most favorable price, overlooking the reason for such a low cost of services. By going this route, you will get newbies who are unable to meet all your requirements, especially regarding the quality of the code.
What to do to avoid getting garbage in the code?
In addition to synchronizing the vision of the project, make sure that you are also on the same page with the service provider on quality issues.
Ask the outsourcing company for examples of previous work – code, in particular, so you can see how "clean" their teams work.
Take a close look at the company's technology stack and make sure they understand the importance of testing. Discuss the role of QA with the team and clarify what kind of testing they are doing during the project.
Make sure your outsourcing partner uses the latest DevOps practices to ensure both fast execution times and high quality.
Find or hire someone on your staff who can inspect the work of the remote team: a tech-savvy specialist on your side will be an additional guarantee of high quality of the finished product code and will help to avoid this and other risks of outsourcing associated with technical challenges.
And yet, despite the existing IT outsourcing risks, steep growth in global IT outsourcing spending is predicted. Statista research shows a significant increase in investments in outsourcing from $66.52B in 2019 to $413.7B by 2021. Moreover, according to the National Outsourcing Association, 70% of organizations are going to increase their use of outsourcing, while 35% of them plan to do it significantly. The outsourcing provider market is regularly supplemented by new companies, but only reliable ones are ready to become a long-term partner and assistant in achieving business goals.
If you are ready to outsource your idea, Computools is open to cooperation and is ready to provide detailed consultation on this issue. Please, feel free to contact an expert of the company via the email info@computools.com or the form below.
Computools is a full-service software company that helps businesses innovate faster by building the digital solutions or bringing the tech products to market sooner. Discover our collaborative approach and industry expertise that spans finance, retail, healthcare, consumer services and more.
Contact us →