Growing a successful business without using digital solutions is difficult these days. A mobile app or a mobile website is a must for every company that seeks a competitive advantage. You can hire a team of IT specialists to work on-site and design it for you. But there is a better alternative to it. Finding a software development partner for a long-term cooperation can be a greater solution. Software development partnership on a long-term basis will let you get all the benefits of software designed in house while having fewer responsibilities. Outsourcing a part of work to development companies also allows you to focus on core company values and business growth strategies. Despite a myriad of technology vendors on the market, it might be complicated to find a good fit for your business.
The most common challenges in finding a software development partner
1. Relevant technical expertise. There are lots of business players in the IT market, In order to detect the software development business which is able to cater to your business needs and high-level goals best, you should carefully examine their area of competence which has to be consistent with your project objectives.
2. Assessing software development skills. If you are new to the IT field and possess minimum knowledge of software development, it will be hard for you to check a candidate's coding skills and test them in order to choose the best one.
3. Understanding the market. Finding a software development partner first requires learning tech trends that are shaping your niche market and forming an opinion of what digital solutions are well suited for your business case.
The benefits of a long-lasting collaboration with a software development company
· Outsourcing IT services can be more advantageous than keeping an on-site team of developers who require a comfortable workspace, software, equipment, and monthly payroll all of which you are not obliged to provide when involved with software development partnership. By starting collaborative partnerships, you pay only for the hours of the developer's work.
· You can change your software development partner depending on your business needs. By working with IT professionals from various fields, you enlarge your pool of knowledge and get access to the latest technologies and innovations.
· IT outsourcing enables you to get a variety of services at a time – from design to quality assurance. You do not need to hire every single specialist and supervise every process in the software development life cycle (SDLC) to receive a viable mobile app or website.

Looking for a full-service IT company to build your business system from scratch?
Contact us →
How to select the right software development company for a long-term partnership?
Here is a quick guide to finding a credible software development partner.
1. Define the Purpose. You should know why you want specific software and what functions it will perform in your business model. The kind of IT services you plan to outsource should be well aligned with business goals.
2. Make a Research. Search through directories and reviews to find potentially suitable IT vendors that meet your expectations. Go to research-based platforms such as Clutch and GoodFirms which will give you more information on how and where to discover IT companies. The appeal of these websites is that they offer verified references and unbiased reviews on each IT provider.
3. Check Testimonials. Testimonials are a simple way to learn more about the developer's reputation. IT companies embracing transparency and accountability commonly show off their most prominent collaborations examining which you can get an honest opinion on the developer's purview. It is desirable to contact some of the previous clients to get references and genuine feedback on the developer's quality of software services.
4. Analyze Case Studies. You should check the developer's portfolio unless there are testimonials to rely on. The company's portfolio is a quick way to define the area of expertise. Keep in mind that many development companies cannot show a part of their works because of client agreements. As an alternative, you can visit open-source communities like GitHub and Dribble where anyone can see the developer's examples of projects and based on that assess the quality of code and UI interfaces.
5. Interview Candidates. It is high time to talk to the developers directly. Alongside videoconferencing with sales managers, it is vital to interact with developers too as they will be mainly in charge of the software designed for your business in future.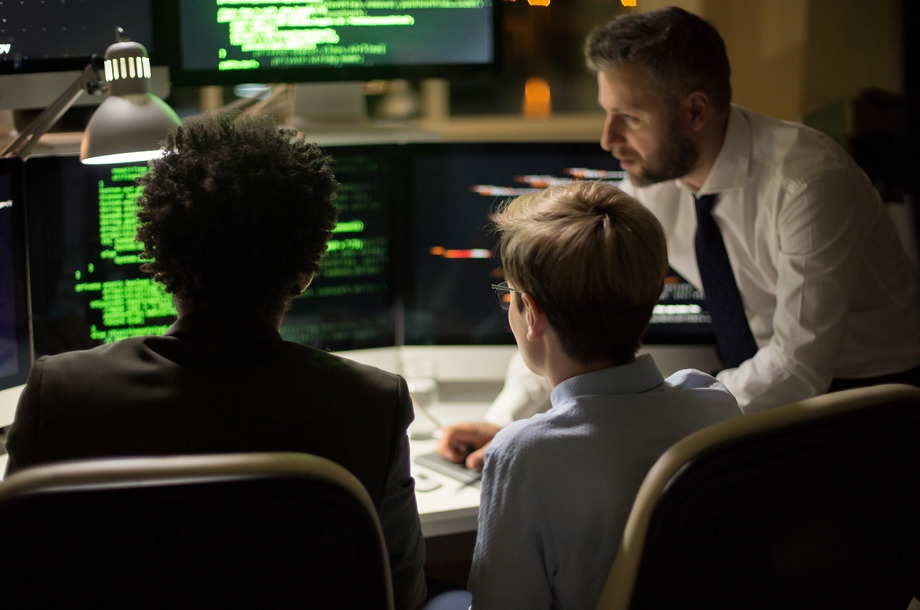 What to Ask in an Interview
· Pricing. Do not get hooked on cheap prices. There might be poor quality behind an extremely low-cost product. If you do not strive to end up with imperfect or incomplete software that requires more spending and improvement, avoid the cheapest offers. Discuss the hourly rate and compare it to the other offers.
· Confidentiality. Make sure the developer agrees to sign an NDA at the outset as it protects your private information and documentation you are going to exchange during your collaboration.
· Communication. Choose one communication tool that seems most convenient for both. If you have a time difference, it is best to decide beforehand when you will have meetings to discuss the product details at every stage of software development.
· Management tools. Here, you should look for the developer that allows you to participate in project management processes and track project progress. This advantage will help you ensure they deliver your project on time as well as see the changes to costs and risks.
· Problem-solving skills. Ask the developer what challenges they had in previous partnerships and what solutions they used to overcome them.
· Assess a Company's Culture. Though not directly involved with the SDLC, a partner's values will have a considerable impact on the outcome of your collaboration. To build a good business relationship, your partner should be committed to the goals you embrace. This similarity in the mindset will let you take joint decisions and action in difficult times. Likewise, you can visit the developer's office, if possible, and talk to random team members. This visit will be indicative of the work environment cultivated in the company as well as the level of employee engagement in their work.
What distinguishes the best software development partner?
The best software development partner is always on the same page with you. You can genuinely count on your collaboration and employ a similar approach to business development and project management. The most successful collaborations are a result of cooperative efforts and shared values.
For further information
If you are searching for the most effective ways of software design and maintenance, message Computools's team via info@computools.com to know more about the latest tech trends and be advised on digital solutions to benefit your business and brand.