A good User Experience (UX) is the key to a successful application and you cannot ignore this factor. A properly implemented UX should be intuitive and easy-to-understand to the user. The following mistakes can prevent you from making your application a success.
1. App does not save the user's time
The app's purpose is to help the user in making some actions and speed up its performance. If the app is not helpful enough to the user, they can incorrectly interpret its application or fail to understand how the app works. In this case, the time saved with the help of the app will be leveled by searching for an explanation and checking the work results. Lack of information can be a pitfall for your app as well. When working with large tasks, the user might think that the app is frozen. In the worst case, they will have the impression that the application is inoperative and opt for deleting it eventually.
2. The system is not scalable
Many companies try to reach out to an extremely vast target group. However, what works for 10-year-olds does not necessarily work with 14-year-olds. This is why it is important to take into consideration graphic requirements, language used, complexity, etc. These aspects should be optimized for embracing all the segments of the target audience.
3. App is too complicated or flawed
When systems designed to solve a complex task or problem fail to perform their function, this should not affect the user's willingness to keep using the application. This kind of situation might act as an incentive to learn something new. The system can be a little helpful in solving the problem. This approach allows creating a positive user experience and provides the user with pleasure in solving complex problems. In this case, it is extremely important to choose the optimal level of complexity for the user and maintain a high level of communication between the client and the developer.

Looking for ways to improve your mobile app performance?
Contact us →
4. App has no reward for the user's time spent on it
With such a fast-moving life, speed is a very important factor. No one wants to wait in line and waste their time waiting for something. When developing an application, you should keep in mind that its main task is to automate some processes, including the interaction of the user with the application developer. If your application needs a lot of time to download, your bounce rate will go up at once.
If the app's pages load for more than 3 seconds, you should think about optimizing the processes or reward the user for their patience. Studies have shown that when a page loads 1 to 3 seconds, the approximate reward increases by 32%. If you add a few more seconds, it will increase to 90%, and when the load reaches 6 seconds, the reward increases to alarming 106%. Applications with very long download time that exceeds 10 seconds should have a bonus increase of 123%.
5. App is not user-friendly and usable
Some designers and developers may add a lot of unnecessary elements to the application, which, in their opinion, should increase the app's appeal. However, it has the opposite effect when the design is not one-a-kind. Overloaded design solutions make the app boring and force users to abandon it. It is worth remembering that there is a difference between smart design and practical design, so you should maintain a balance between them when developing your application.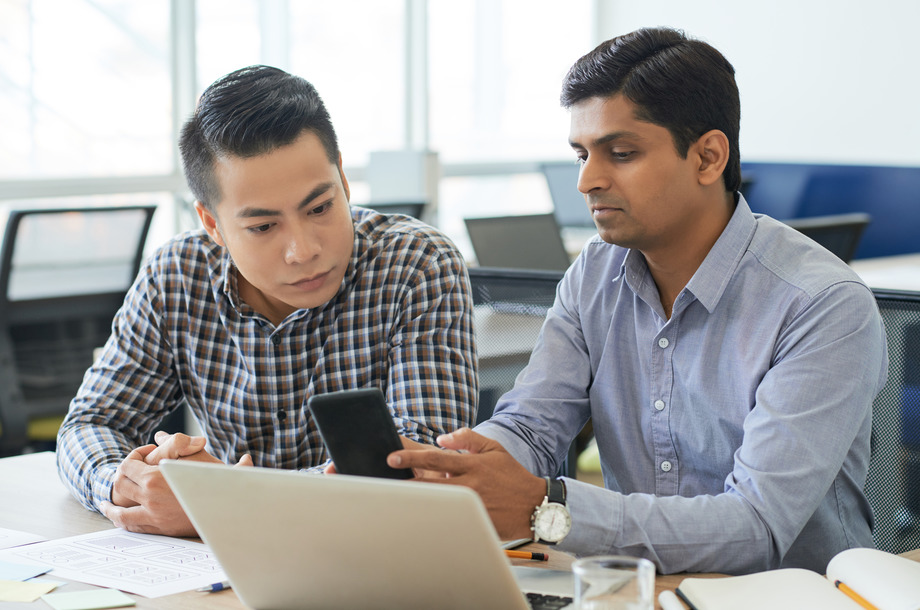 6. Poor navigation
One of the main reasons why online stores are so popular is the convenience of finding products. The most popular apps have this aspect well-elaborated. This feature distinguishes these stores from ordinary ones in which you need to make your way through a huge number of various products in order to get the right ones. If you develop an application with bad navigation options, it is unlikely to catch on.
Lack of choices and the need to scroll down every single page with thousands of products will eventually drive your users away. Poor navigation may be a solid reason to decide to completely stop using the application and remove it.
7. Poor image resolution
Providing incomplete access to your images is another serious flaw that affects UX. This problem is particularly visible in online store applications. The majority of buyers want to zoom the product image before deciding on its purchase. The photo zoom function should be part of your app's interface.
If users are unable to work with photos properly, no matter how good your product range, your sales won't increase.
8. Your users are not affiliated with your application
If your application provides access to various content but doesn't let you interact with the user, it is a failure. The app should create immersive conditions in which users can feel comfortable and get the most value of it. For this reason, it is important to make the app customized and creative. This means that you do not need to rely on standard design methods. In contrast, you should hire professional designers to monitor the quality and process of interface design. This small investment can have a major impact on your app promotion and success on the global level.
9. Users do not know how to talk about their problem
Putting your contact information out of sight or giving no space for user feedback is never a good idea. This is a very important aspect that, in most cases, results in the unwillingness of the user to stay with longer.
In fact, this seemingly small negligence may be viewed by your customers as suspicious and distrustful behavior, as modern companies must be open for discussion with the clients providing valuable consultancy services. Moreover, keeping in touch with the clients is the best way to show them that you really care, while staying ignorant will inevitably lead to customer dissatisfaction.
Feedback is a valuable tool that can help you a lot in improving the UX application. Good user interface usually means that even novice users can easily access contacts of developers or customer support representatives without knowing the application flawlessly. By treating your feedback seriously, you will be able to quickly find bugs, add new features or modify your existing model just based on customer reports.
If you don't do this, customers may decide that developers of the app they use are not interested in collecting feedback from clients or that this app is no longer supported and must be deleted sooner or later.
10. Application congestion
This is one of the most common problems faced by modern society. Information overload often increases stress level in persons, so developers should be focused on making their apps both easy and multi-functional. Minimalism in applications has always been popular with global brands such as Apple and Google.
Easy-to-use apps that boast creative minimalism have allowed these companies to succeed in the global market and become the largest software suppliers. Successful implementation of this app in your app depends on the devs' ability to avoid excessively complex interfaces and plenty of unnecessary functions that are not popular with the target audience.
Overloading the user interface with various functions raises the threshold for user entry, scares off new customers, and requires detailed guidelines for users on how to deal with an app.
If you fail to follow this recommendation, you may find yourself in a situation where new users won't understand how to work with your program and will delete it soon.
If you are curious about mobile app development, get in touch with the Computools team via info@computools.com to learn more about smart mobile app design and essential features and be assisted in mobile app development issues.
Computools is a full-service software company that helps businesses innovate faster by building the digital solutions or bringing the tech products to market sooner. Discover our collaborative approach and industry expertise that spans finance, retail, healthcare, consumer services and more.
Contact us →