Every business strives to become an influential player in the global market. But today no business can be prosperous without relying on technology. Since the majority of companies compete online, it is important not to stay on the sidelines but integrate the latest innovations quickly. This will allow you to improve your competitive edge and catch up with your competitors quickly.
One of the latest trends is that many companies adopt big data technologies that offer a set of advantages at a time. The most considerable effect of using big data is a positive impact on how you deal with customers and a good opportunity to enhance consumer service.
What is the use of big data customer analytics?
Big data is a term used to talk about data gathered from all communication channels and platforms you employ to communicate with customers. They include your website, social media profiles, and other means that let you interact with customers. The singularity of big data is their volume. Since digital data comes in massive data blocks, traditional instruments are absolutely ineffective in processing them. For that reason, other methods of data analysis are applied.
One of the methods is the use of big data analytics tools designed to process large data volumes and reveal the basic patterns of consumer behavior. Based on that, you can elaborate smart strategies for great customer service and thereby drive your business growth.
1. Quick and effective customer communications
Most consumers prefer using social media to communicate their gratitude or displeasure. However, when a business serves regularly over 100,000 customers, it may be challenging to handle each request promptly and with due consideration. The situation is compounded by the fact that every consumer contacting you online expects to get a reply within the next 24 hours.
Otherwise, trust levels are most likely to drop dramatically. The only way to deal with numerous customers concurrently is by engaging big data tools in the communication process. They are designed to track consumer feedback and distinguish those consumers that need help first. Besides, they can provide simple assistance for customers facing small problems and thereby can replace some of your personnel.

Looking for ways to get to know your customers better?
Contact us →
2. Customized service
Every individual believes that their preferences and choices are unique, and unlike other people, they do not follow trends but look for one-of-a-kind services. In practice, each customer falls into one of the main consumer categories and can be regarded as predictable to some degree. But it is still vital to show consumers that your company offers special treatment to each of them. Here, the use of big data and social media analytics software gives a lot of advantages. You can keep track of each consumer's purchase history and transactional data.
Based on that, it is much easier to predict what products and services they are going to search for and then provide the best recommendations that will further warm the customer's interest in your company. You might have encountered online stores that show the products that have been already purchased by previous customers with similar preferences. That is a good example of how big data software works. The analysis of user's searches and recommendations are implemented by big data tools automatically, so you do not spend much time predicting consumer needs, but your company's monthly revenues keep growing.
3. Improved employee performance
Consumer needs are a driving force that makes your business viable, but it is not a guarantee that even with the right product, your company is bound to thrive. Poor customer service is one of the most common reasons why even the most brilliant retail giants fail. Big data analytics tools cannot supervise your staff at work, but they can give insights into their performance and define the major weaknesses in their service.
Besides analyzing social media channels, big data instruments are good at providing key business metrics. For example, the knowledge of average customer response time, call time, and customer escalations tell you whether your business is actually doing well. Similarly, you can determine your strong points that should remain at the core of your service delivery.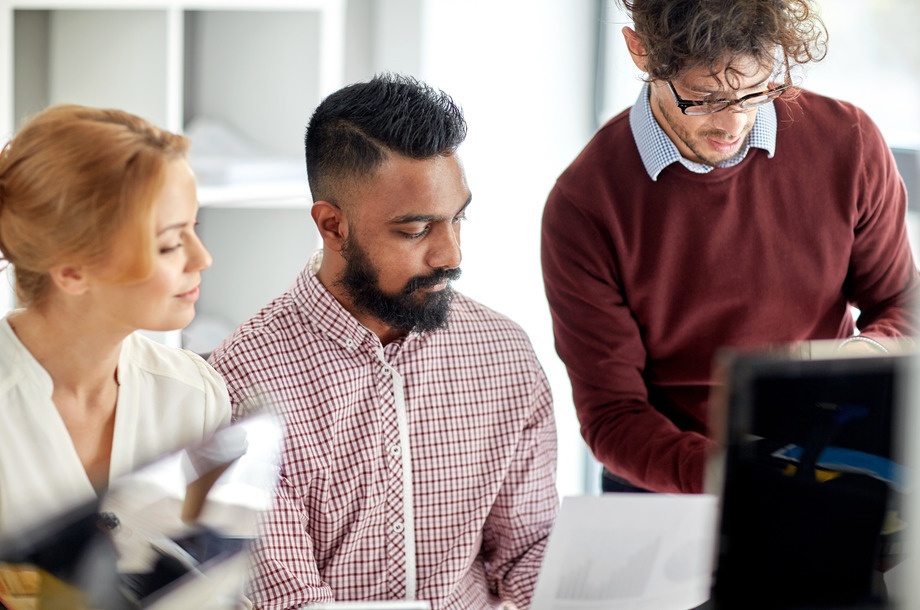 4. Better brick-and-mortar environment
It is not digital businesses only that should adopt big data analytics technology. Brick-and-mortar stores can equally boost their sales by providing their real-life consumers with personalized and sophisticated service. For instance, some clothing stores let buyers try on their outfits on a life-size avatar that has the buyer's appearance. This practice is an excellent customer journey that saves the buyer from wrong choices. Likewise, other clothing stores create a personalized room with the outfits the client chose and reserved before.
5. More product opportunities
Big data instruments are also of great value for product managers that are responsible for conducting market research and determining perfect product specifications. They allow managers to understand how a specific change to the product affects the customer experience. In particular, it is possible to foresee customer reactions to higher prices or new product features. Besides, this information gives an understanding of how the market is going to evolve. Since the majority of consumers are under the influence of trends, you can adapt to their changing needs quickly.
6. Omnichannel customer support
Finally, the last advantage of big data tools is that they help you create ideal customer journeys. Big data lets you see what channels are most fit for your target audience as well as what services are the least popular with consumers. Similarly, you can learn more about consumer behavior: what time they tend to make purchases and what ad campaigns work most effectively. This way, you explore the emotional side of consumer behavior. Big data software also gives you a lot of patterns that can be used to develop smart marketing strategies and interact with customers better.
How does big data change businesses?
Research says that even a slight increase in customer retention drives a 25% rise in sales. It is the main reason why the adoption of cloud big data technologies is so important for every business. Companies using data analytics demonstrate faster business growth and higher revenue and use big data analytics results to train their employees.
Big data is not only about learning customers. It is about learning your business first. If you are willing to win customer loyalty, you should start by changing your team, studying your business value, and exploring how your company works to satisfy consumer needs.
Contact us at info@computools.com to review your company's Big Data implementation options.
Computools is a full-service software company that designs solutions to help companies meet the needs of tomorrow. Our clients represent a wide range of industries, including retail, finance, healthcare, consumer service and more.
Contact us →