The demand for mobile apps has been on the rise in recent years. Mobile eCommerce is expected to grow by 385% in 2021. The trend for mobile app usage in business leads to increased competition among companies and enterprises that want to hire app developers for their business purposes.
Computools is a global software development company that delivers wide-ranged IT consulting services, including mobile app development. If you are looking for a reliable place to hire app developers, contact the expert team to learn more about the process of mobile app design.
Be it an IT outsourcing company or an independent freelancer, you should know how to hire app developers and assess their suitability for your project. This short guideline will teach you what hiring mistakes to avoid and how to recruit the best talents to your team.
7 COMMON HIRING MISTAKES
Read the tips below to learn how to hire an app developer and not to make the most common hiring mistakes.
1. Considering only a candidate's tech expertise
Hiring an app developer, many entrepreneurs falsely believe that the developer's ability to write bug-free code defines the quality of software. Yes, it makes it easier to design a business mobile app when the dev team can produce high-quality code on the first try. But it is not the contributing factor to project success. For instance, software architecture also defines the system's viability and flexibility, especially over time when the client's business needs change along with the market. Similarly, business analysts determine software functionality that will be later translated into specific mobile app features by the dev team. To get a competitive and effective digital product, you should engage other specialists to work on your business project, in addition to software developers.
Solution: Choose a company that offers full-cycle software development and has every important specialist in its crew.
2. Focusing on a cheap rate
The rise of an IT outsourcing partnership model has made businesses to look at different tech regions that provide quality services at a lower rate other than US hubs. This difference in pricing enabled more companies to benefit from IT firms that want to collaborate with overseas clients. For example, software developers in central Asia and eastern Europe are known for their competence in creating custom software, but unlike costly US dev teams, they are affordable to a wider number of clients. The negative implication of this low-cost skills availability is the risk of hiring an app developer that lacks tech experience and knowledge to meet your business needs well. To be sure you are going to hire the best app developers, you should research the market and find an optimum price/quality ratio.
Solution: Look for a developer in the medium-price segment.

Looking for a team of skilled developers to work on your business software?
Contact us →
3. Hiring an extremely expensive dev team
The other extreme in looking for an app developer is that sometimes the price for software development services can be extremely high because the client's business is located in a competitive area like the US, Singapore, or Northern Europe. In this case, the choice may be diverse but also limited in terms of pricing. When a customer decides to grow their business in such an area, the growth rate may be slow at first as it takes more spending and investment, and for this reason, the chance of project success may be lower too. To save your company from serious risks and speed up its development, you can think of hiring app developers beyond your immediate region.
Solution: Change the destination and look for affordable IT outsourcing partnerships.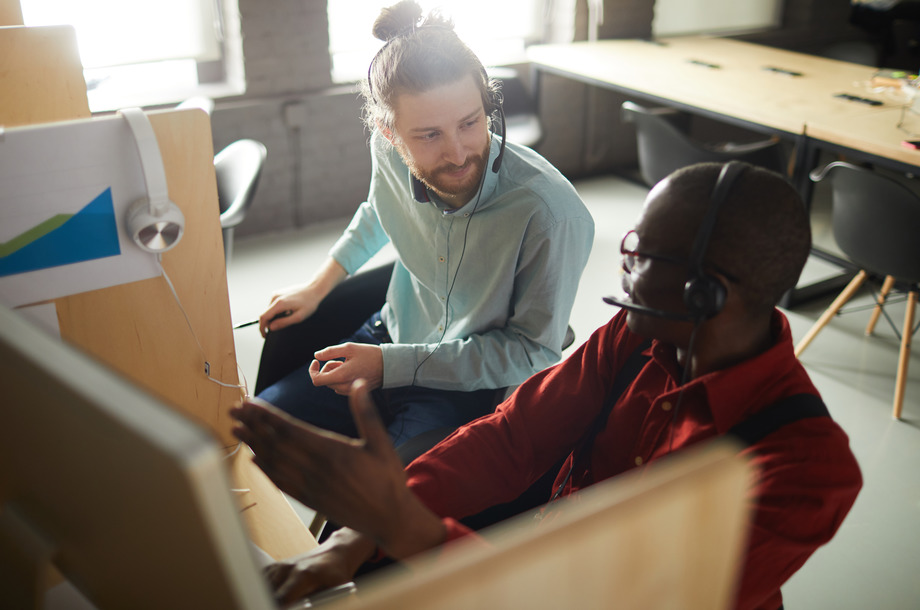 4. Unrealistically tight timeframe
Another popular hiring mistake is setting an unfeasible framework and expecting it to be well done. Some clients do not assess the scope of work adequately and come to developers with unrealistic expectations. However, establishing a tight deadline is a bad start for many reasons. Firstly, developers will be constantly pressed for time as a result of which the potential of error in deployment and testing drastically goes up. Secondly, urgent work is done at a higher rate, so you should be poised to pay more. The last and most important thing is that you cannot be sure of the developer's capabilities to deliver it on time. Many companies promise to do their best to live up to your expectations, but there is no guarantee that they are actually able to put it into practice, especially if your business case is unique and new to them.
Solution: Discuss the project scope with an IT consultant to make sure it is feasible and in line with your business plan before you hire developers to create an app.
5. The digital product is not aligned with your business needs
Going with a custom mobile app is more advantageous than paying for a ready-made solution. It gives you more automation and efficiency in business processes as the designed system is tailored to your business model. But as much as it sounds attractive, it can be difficult to implement because the engineering team should understand well what type of software you need to drive the most value of your business app. Partnering with someone who is bad at connecting business goals with software functions may lead to a project fiasco. To get the right digital product, you should find someone with long-term experience in custom mobile app development for businesses from the same industry as you are.
Solution: Search on verified B2B directories like Clutch or GoodFirms that will show you where to hire app developers that meet your needs.
6. Thinking that freelance is a bad choice
Partnering with a software development company is a reliable way of having your mobile app timely designed. But what if you already own a remarkable mobile app that needs slight modifications or improvement? In this case, starting a partnership with an IT outsourcing firm may take too long till you see the first results, especially when mobile app changes are urgent. Finding a freelancer that will fix what you need quickly is the best short-cut. When you have some tech background and know what technology and changes should be made to your mobile app, freelance can be way more beneficial than a short-term collaboration with an IT partner.
Solution: Go to UpWork or GitHub Jobs to find the best tech talents to make the necessary improvements to your mobile app.
7. Agreeing to a short-term collaboration
The last one of the top hiring mistakes listed here is believing that good business systems cannot be designed in short terms. If you own a small or medium-sized company, it is likely that you manage different business processes, such as advertising, marketing, production, and delivery. To combine it all in one place, the dev team needs at least 12 weeks and even more if you want to integrate it with other technology solutions. Signing a short-term contract, you face the risk of getting left halfway through with an unfinished product. Going for a longer partnership is costly, but it gives you a better chance to get what you want.
Solution: when you hire app developers, discuss the ins and outs of the software development cycle.
There are many subtleties in picking a decent developer. If you're on the lookout and don't have enough time and opportunity to choose and check out everyone, try using one of the top outsource developer companies. Contact us at info@computools.com, and we'll find the most suitable team for you.
Computools is an IT Consulting and Software Solutions Development company that helps businesses innovate faster by building the digital solutions or bringing the tech products to market sooner. Discover our collaborative approach and industry expertise that spans finance, retail, healthcare, consumer services and more.
Contact us →