Despite the slow adoption of digital technologies by insurance companies compared to other companies, more insurance executives are gradually considering the benefits that different software brings to their operations.
Customer demands for new and convenient services, high competition, and the disruptive impacts of the COVID-19 pandemic in 2021 are just a few of the main reasons insurance companies are digitally innovating.


The insuretech market is expected to grow from $10 billion in 2022 to $29.75 billion by 2026.
In this article, we're covering key health insurance software development trends to look for in 2023 and beyond.
What is health insurance software?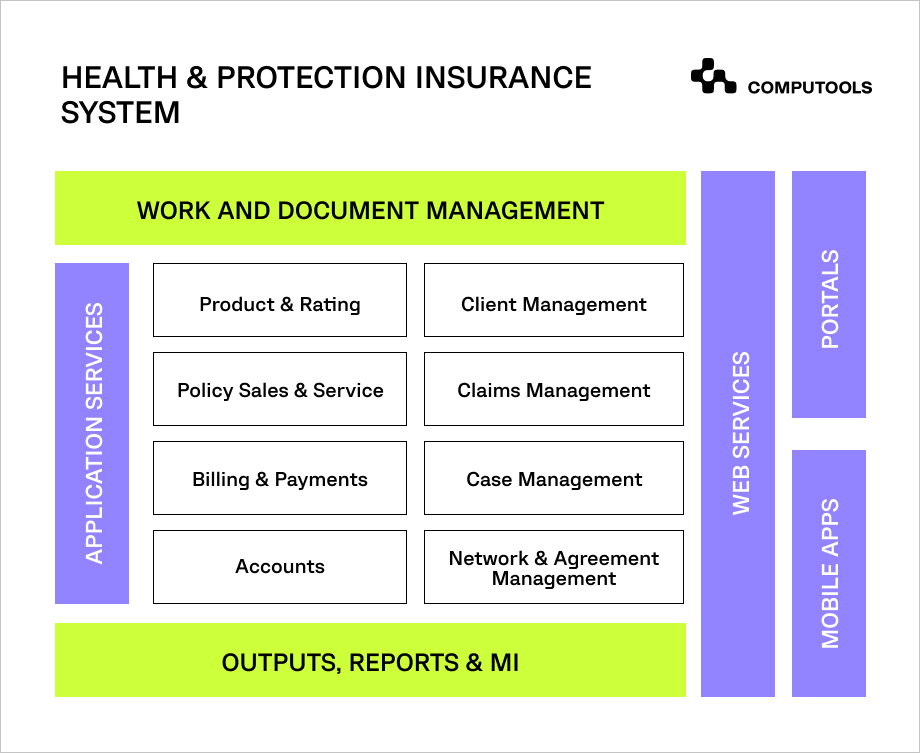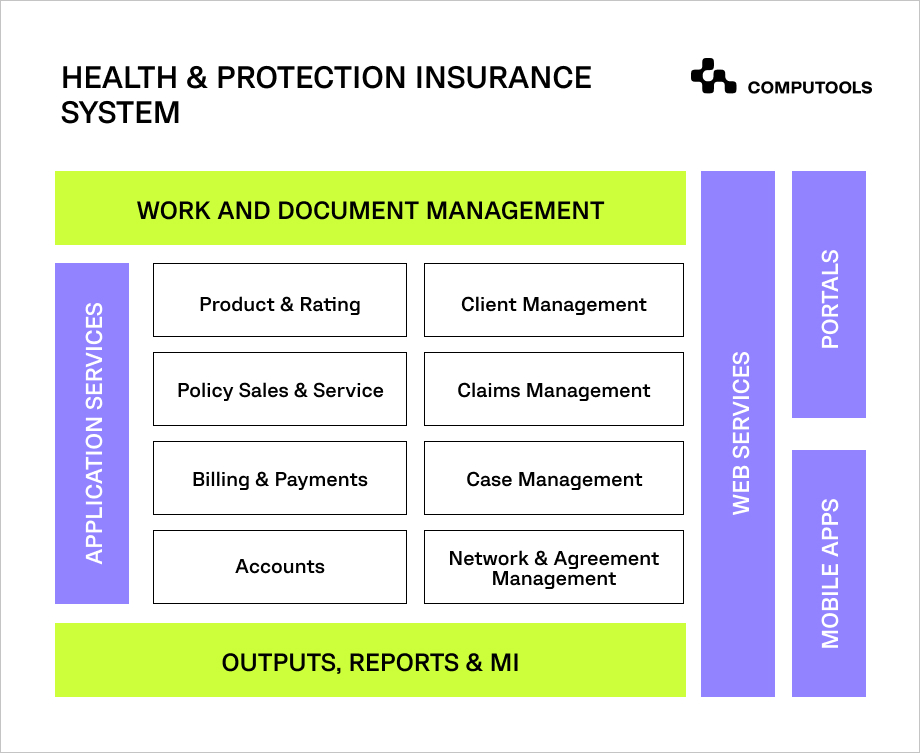 Medical insurance software enables insurance companies to automate the full cycle of work with clients, including:
• Customer interest forecasting (what product and why)
• Initial customer contact
• Underwriting
• Document management
• Contract lifecycle
• Billing and payments
The benefits of such solutions are:
• Reduced costs
• Versatility and scalability
• Customer satisfaction due to high personalization
• Effective risk management
Main features for companies in healthcare insurance
The range of features of medical insurance software can vary greatly. A particular feature will strictly depend on the scope of your business processes, current IT infrastructure, and even local regulations.
Here are the most common features of health insurance software.
1. Risk management
Risk management helps insurers improve the quality of their product and simplify the risk assessment process, which ultimately affects the accuracy of assessment and underwriting.
Additionally, this feature will allow insurers to identify fraud patterns more accurately. With the help of artificial intelligence and big data, insurers can analyze a wide array of customer data to identify falsification and fraud.


2. Claim processing
For many years, insurers and customers have faced tedious claims process management; a complex process of claim submission and a mandatory visit to the insurer can result in payout delays.
With this feature implemented, claim submission, approval, and payment processes can be done through a mobile app or a website. Claims are reviewed and approved in minutes, while customers can receive payouts directly to their bank account through the app or website.
3. Customer-supporting features
This module has core features that help reduce and mitigate healthcare risks for current customers and includes other supporting functionality that simplifies customer journeys.
This narrows the bridge between insurers, customers, and medical institutions.
Usually, this feature spans around the following functionality:
• Chatbots or agent call buttons
• Payment integrations
• Photo and video gallery tools with the ability for data upload
• Cost calculations for medicines and medical services
• Notifications about insured events
• Communication with doctors
4. Business intelligence and predictive analytics
An essential feature of any health insurance software is predictive analytics. It provides insurers with crucial analytical information to increase sales and reduce costs.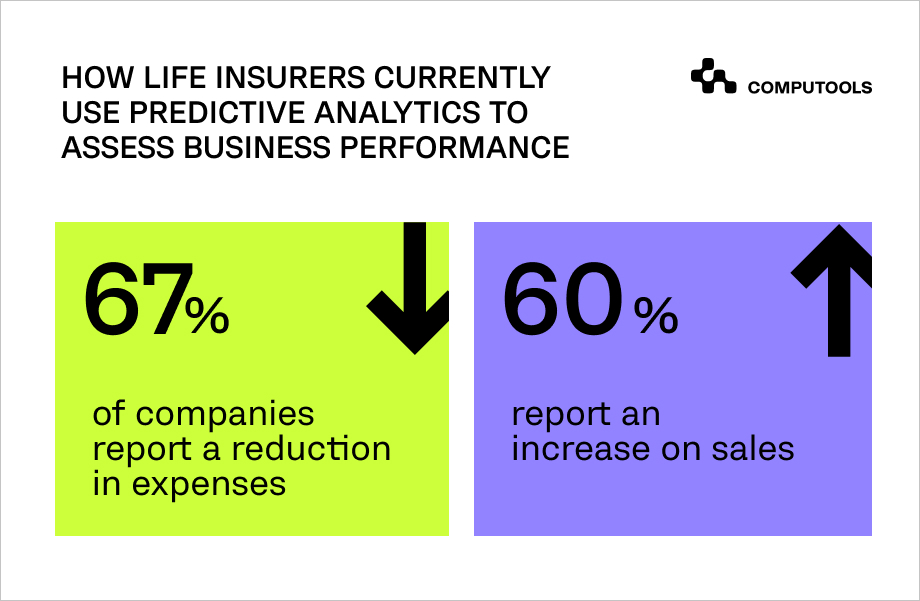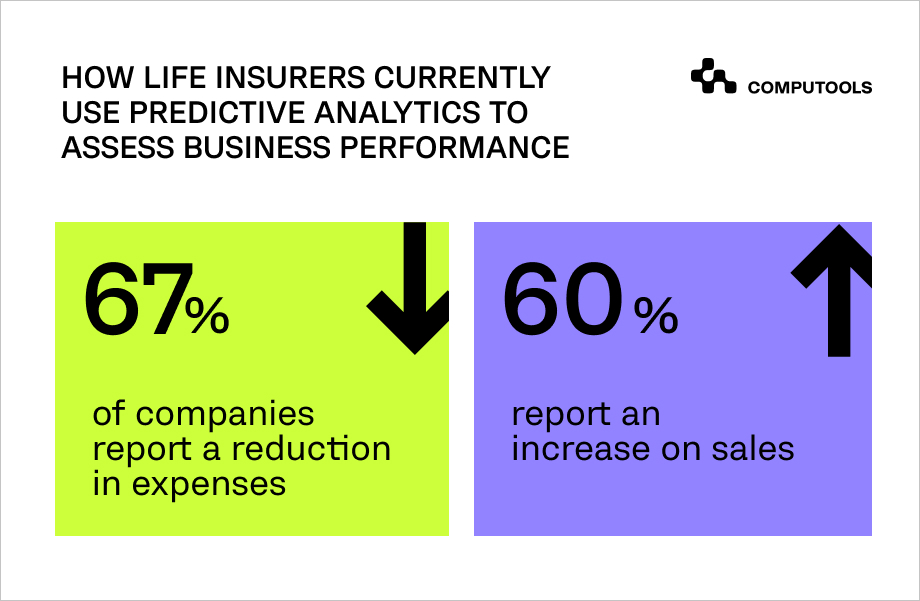 For example, it can personalize the underwriting process for large corporate clients, determine optimal policies, quickly build a commercial proposal, and process invoices much faster than humans, allowing insurers to optimize and accelerate business processes.
5. Document process automation
Most insurance operations require the client to submit an extensive set of documents, including invoices, contracts, correspondence, policies, applications, bank statements, and personal documents.
Data from paper documents is entered manually into IT systems, which is time-consuming and carries a high risk of errors. Time spent searching for customer-related information affects the cost and implementation of ongoing business processes and, consequently, the quality of customer service.
Implementing efficient document filing and scanning features into insurance software products minimizes the risk of losing documents, shortens the time to access specific documents, and improves the quality of customer service.
6. Telemedicine features
Telemedicine services have increased by 38 times compared to the pre-COVID period.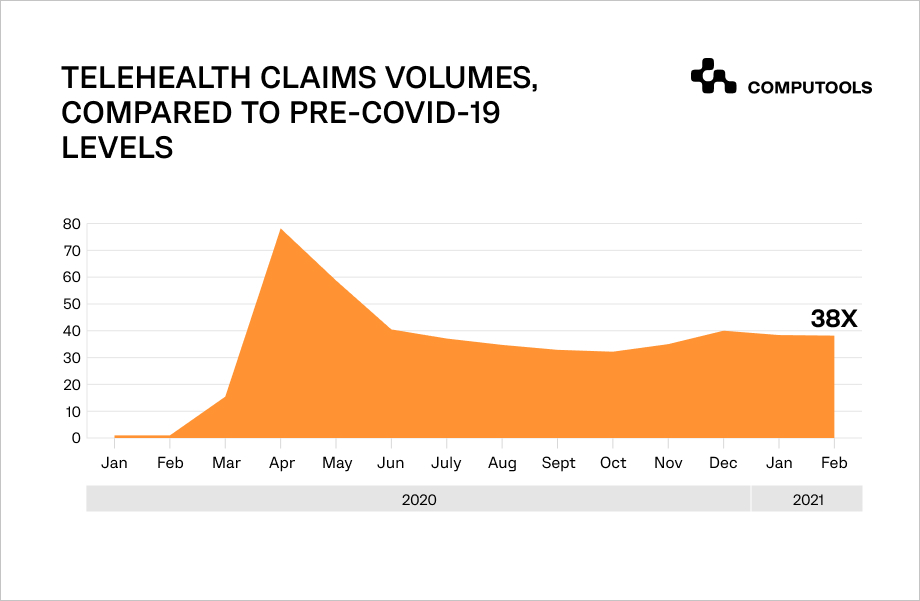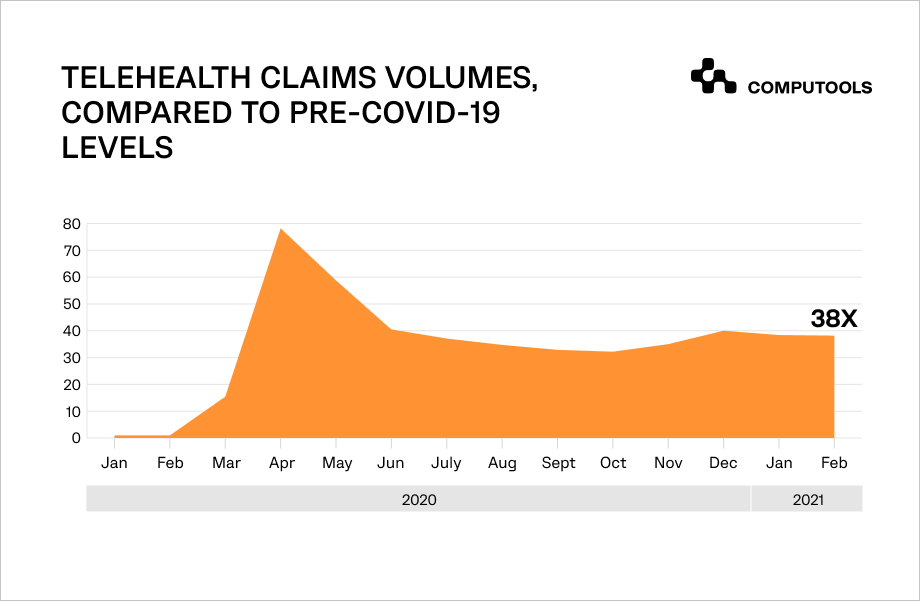 That drove public and private health insurance companies to incorporate telemedicine features into healthcare insurance software, thereby increasing customer satisfaction and communication.
All channels and contact points in a customer's journey can be automated and digitalized here: registration, remote communication with doctors and insurers, the fastest possible organization of medical services, billing, customer support via video chat, surveys, etc.
Build scalable, secure, and business-oriented healthcare insurance software!
Contact us →
Health insurance software development: trending solutions and technologies
With the features mentioned above, it's also important to understand the technologies behind them and how they impact insurance business processes.
As practice and some research shows, businesses leverage two major technologies in health insurance software development: applied AI and big data.
Big data
The insurance industry relies on huge amounts of data. Therefore, data automation in back-office operations and its analysis plays a critical role in both of them.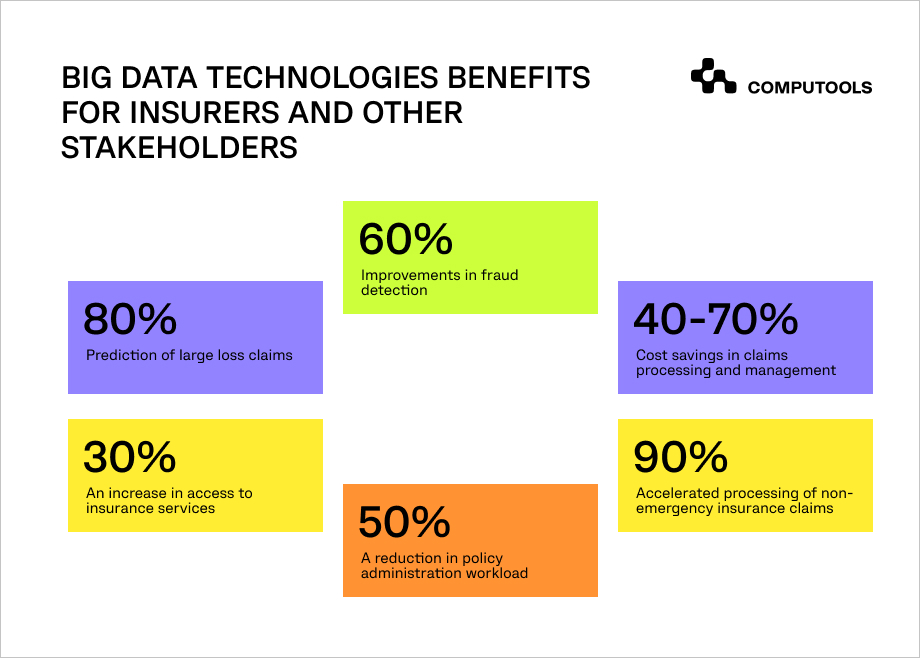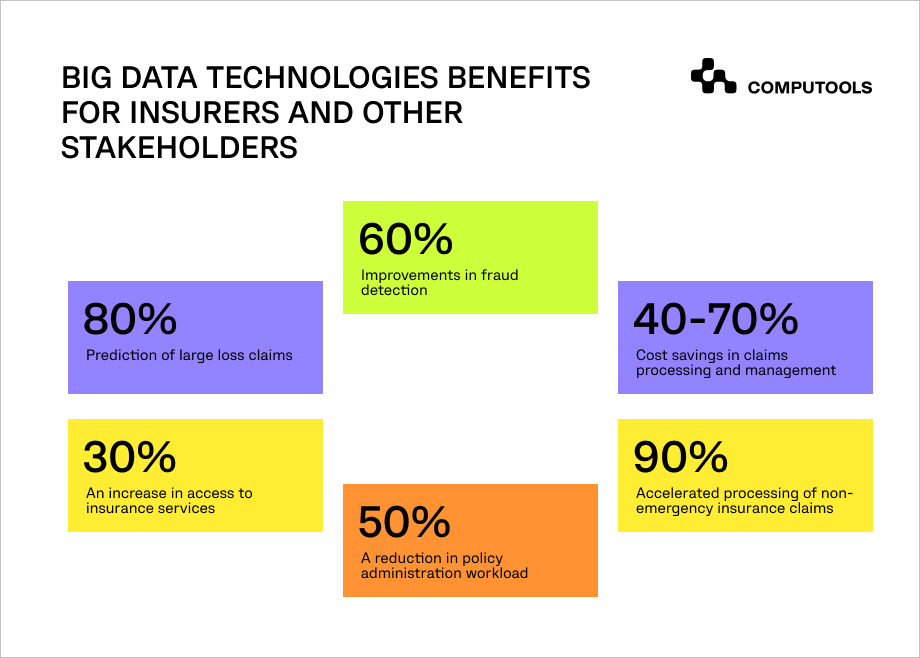 This enables insurance companies to process large and growing amounts of customer data, thereby better understanding both collective and individual behavior, preferences, and other information.
In this way, this technology can represent a critical advantage for insurance companies. By understanding what customers really need, health insurers can align, adapt and create their own policies and customer experiences to achieve customer satisfaction.
Artificial intelligence (AI)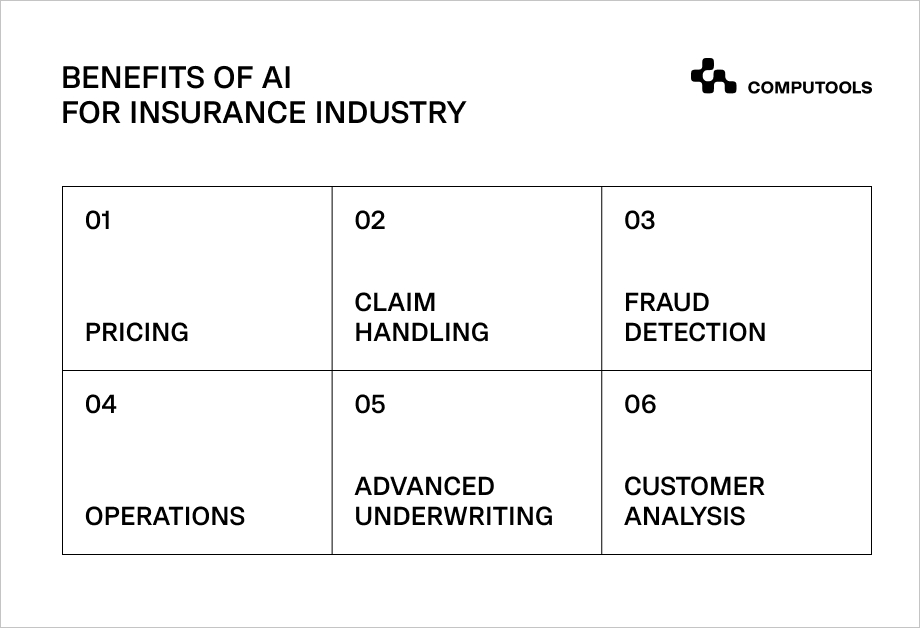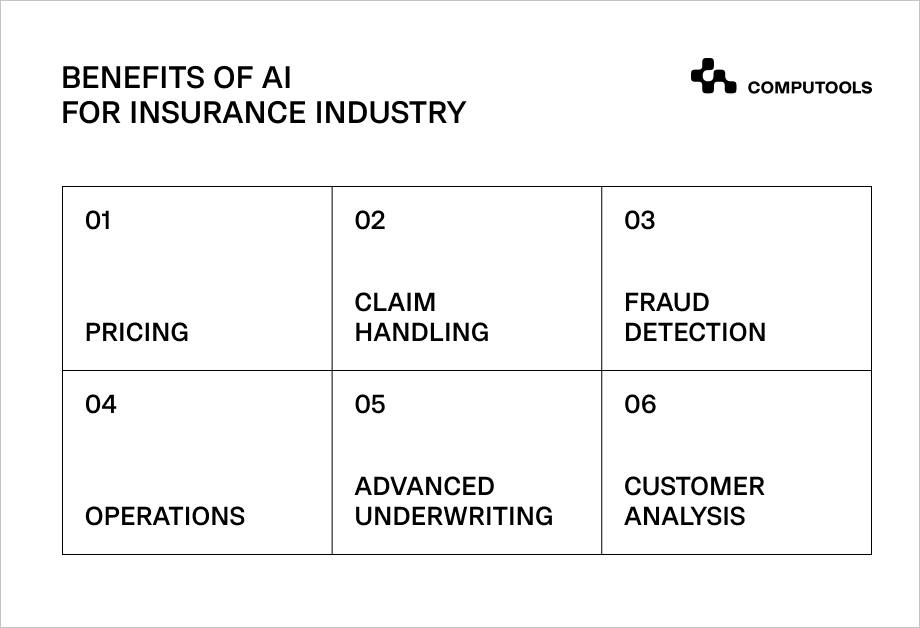 There are dozens of processes that can be significantly improved with AI, and over time, more and more insurance companies are adopting this technology into their business. AI makes it possible to offer clients the insurance product that best meets their needs.
Technology allows insurers to access important clinical guidelines, medical and economic standards, and a client's medical history and quickly offer a treatment plan based on the list of medical services available under the policy's terms.
At the same time, data structuring and analysis using machine learning methods free insurance companies' employees from routine operations, such as searching for information on medical services provided by various clinics and their costs.
Other areas where insurers can benefit from AI are:
• Pricing
• Claims handling
• Fraud detection
• Data integrity
• Image recognition
Wrapping up: things to consider during health insurance software development
All the features mentioned above and technologies help health insurance companies stay one step ahead of the competition and automate. However, this requires wise integration of IT solutions capable of responding adequately to new developments. This will require the coordination of many experts from different areas who can analyze your goals and integrate the right solution.
Compliance with jurisdictions of different countries regarding data processing, outdated systems and applications, integration with existing or future systems, and redundant features that should be omitted are among the few factors to consider during health insurance software development.
If you are unsure where to start, schedule a consultation with our experts at info@computools.com.
Computools is an IT Consulting and Software Solutions Development company that helps businesses innovate faster by building the digital solutions or bringing the tech products to market sooner. Discover our collaborative approach and industry expertise that spans finance, retail, healthcare, consumer services and more.
Contact us →