In the digital age and the era of using mobile gadgets and technology for business, it is important to be where its potential consumers are. A website is one of the best ways to reach the target audience, expand your customer base, and increase profits. However, all this is achievable only with the help of website development consultants who know what characteristics a catchy website should have.
How Having a Website Can Benefit Your Business?
The online presence of a business greatly affects its development and success: before visiting offline offices or shops, a modern consumer will try to study it online. For many customers, having a website indicates the seriousness and scale of the business. So, use the full advantage of website development services to gain a competitive advantage and attract more customers: a clear, customer-oriented and simple website is not only your business card but also an effective marketing tool.
The task companies, regardless of industry, is to promote not only goods and services but also their own brand. This not only distinguishes your business from competitors but also creates a positive impact on consumers, motivating them to return to you again, increasing loyalty to the brand as a whole. Sending your message, mission and vision of the business is easier and faster through the website – this is your way of communicating with the consumer and receiving feedback from him, in the form of increased conversion and profit.
Getting leads is another important reason to have a website. The expansion of the client base is organic and efficient: finding you online, an interested consumer will try to study your business in more detail. How well you are presented online will depend on how many visitors turn into your regular customers. This is where you will need the help of website development consultants.
Most consumers prefer to solve key issues without additional calls and the need to contact support. Your website will solve this problem for them: for example, information on business hours, location and frequently asked questions will save time for both the consumer and your employees. Without the need to be distracted by constant answers to common questions, they will be able to focus on more urgent and useful tasks. So, your website saves time and increases the productivity of your team, allowing you to make creative innovations and increase profits.
The site is also a convenient way to inform your consumers about promotions, limited offers, sales, etc. You can provide information about your activities: press releases, photo and charity events reports impact the formation of loyalty to your business, as well as an engaging customer service.

Need to provide effective customer support on your business website?
Contact us →
Improve Your Web Presence with Website Development Consulting
Despite the many tools and templates for creating a website, truly unique portals are created only from scratch. This is the only robust way to present your brand in such a way that it stands out on the market among competitors and is attractive to consumers. Turning to consultants will allow you to create a custom website and set the tone for the web presence you strive to have. it means your website will have the necessary information, the number of features and options that customers and prospects might need to have a successful online experience with your product or service. So, what web development consultants can do for your business?
· Start with UX design
The digital journey of your consumers should be as convenient, easy and simple as possible. User experience is the key to satisfied customers and increased conversion since the first impression will depend on how convenient it is for your consumer to search or navigate your site. But to make his journey more engaging, apply user interface solutions: minimalistic design, simple icons and forms. Experienced website development consultants will help you conduct a preliminary study, identify the needs and preferences of your target audience to develop an efficient UX/UI design.
· Benefit on prototyping
A website prototype is a crucial development phase that will allow you to study in detail the functionality of a future website, identify errors and make improvements at the preliminary development stage. Prototyping begins as soon as the structure of a future landing page or site is created and approved. This is a kind of demo of your future platform, which allows you to timely evaluate all the advantages and disadvantages of the site. The website development consulting team will tell you what to pay attention to and offer the best solutions for your business.
· Consult on better-fitted front-end and back-end solutions
If you do not feel confident in the diversity and plethora of technologies, feel free to use the help of website development consultants. They will help you choose solutions that will fully meet your needs at the moment and take into account future updates and scaling. It is the consultants who will advise modern ways to create a functional and stable site that will be easy to manage and maintain in the future.
· Do not underestimate the power of SEO
SEO is responsible for developing robust strategies based on specific ideas and information, helping you get the most out of this detailed knowledge. The correct application of SEO solutions can increase the traffic to your site through research and analysis of keywords, auditing, marketing strategies, link building, content development, etc. Introduce the practice of maintaining the website's performance and relevance in accordance with the trends and needs of your customers. And to simplify this task, use the assistance of consultants.
Robust website development consulting partners allow avoiding many mistakes on the initial stage of developing a landing page. Apply their knowledge and expertise to make your web presence as advantageous as possible.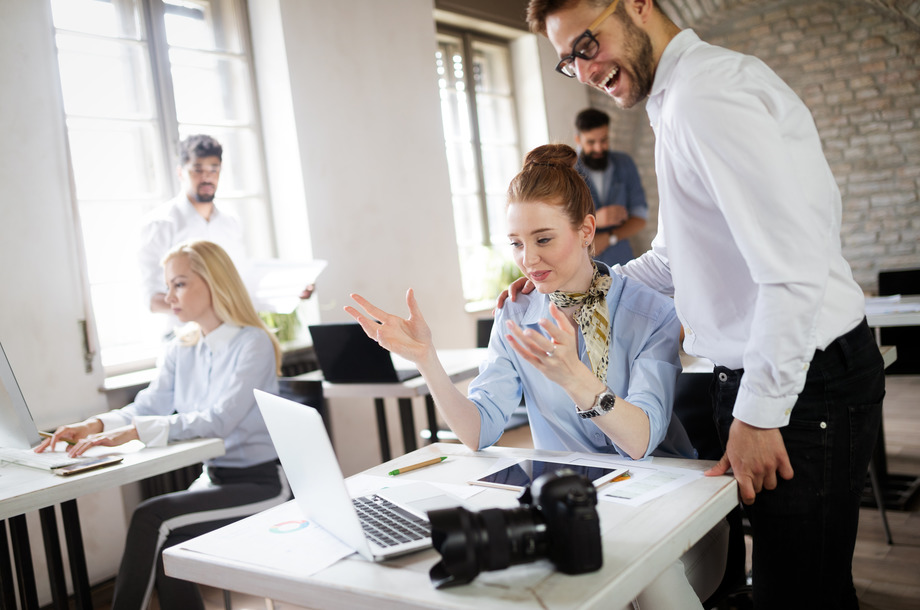 Do Not Confuse Website Development Consultants with Website Developers
Two roles, one difference. In short, you should not confuse consultants with developers because the first one finds web development solutions for your business and the second one – implements them.
This difference must be taken into account when you are looking for a specialist who can solve your problems. And which team you need, consultants or developers, will depend on what your challenges are. As a rule, many companies include consultancy in website development services, however, you may need only this part, without the rest of the package. It is important to know that your future partner is able to demonstrate their competencies in this particular area.
Let's clarify a few important differences. Website development consultants will be helpful if you are:
– looking an efficient way to transfer your business model into a web project;
– hesitating which web technologies should be applied for your needs;
– deciding what third-party options and features should to be integrated into your website;
– trying to figure it out what other non-programming or non-technical tasks are required to build a robust website;
– trying to calculate the risks and possible pitfalls.
While website developers a responsible for:
– implementing options and features of the website so they work well;
– building a testing strategy and carrying out all the necessary procedures;
– optimizing the performance of certain features;
– integrating new features with the whole project in a harmonious manner.
Before choosing the right specialist, try to determine exactly what challenges your company needs to solve. If you are experiencing difficulties at this stage, start with consulting.
Important Tips to Choose Web Development Consulting Experts
Choosing reliable website development consultants starts with exploring their own website. The experts who can offer you the most effective solutions already use them for themselves – take a look at how they do it. How convenient and functional is their site? Would you like your web presence to be the same? Would you entrust the success of your business to such a partner?
Next, go on to study their expertise. In which industries and areas does your potential partner have experience? Do you like the solutions they used for other companies? Examine their cases and portfolio to see their capabilities and depth of competencies.
Take advantage of the free demo service if one is offered. Start communication with experts to understand how well they are ready to listen to you and meet your needs. To achieve the most satisfactory option, you must constantly remain on the same page with partners.
Try to learn more about the methodology and process design: everything should be transparent and clear. And if all these factors completely suit you, use a professional team of web designing consultants to get the most out of your site.
Computools provides web development consulting services helping clients to enhance their web presence and succeed in their business. Contact and expert via info@computools.com or a form below to find out what web development consulting solutions can empower your business.
Computools is a full-service software company that helps businesses innovate faster by building the digital solutions or bringing the tech products to market sooner. Discover our collaborative approach and industry expertise that spans finance, retail, healthcare, consumer services and more.
Contact us →