During a pandemic, the medical system is subject to maximum pressure from the public and is tested for strength every day. Building and maintaining trusting relationships with patients have the greatest impact on both individual organizations and the industry as a whole. Healthcare is primarily about people and for people, which is why it is so important to focus on applying healthcare software development to solving "people issues". Here are some healthcare software solutions to help address this issue, improve services, and increase patient loyalty to the institution.
5 Powerful Healthcare Software Solutions to Nurture Patient Trust
The high level of the company's competence in the industry makes it possible to identify four main technological ways of establishing trust between the organization and the patients. Demonstrate your concern for patients through user-friendly platforms and healthcare apps, apply telemedicine where it is impossible to ensure a doctor's presence, allow them to speak and be heard, and you will succeed in building trust with patients.
Looking for reliable healthcare development solutions?
Computools's experts will provide you with extensive information about software solutions that fit your needs the most. Contact an expert.
1. Stay Close, Simple, and Transparent
There is a widespread misconception that more information is publicly available, the more reliable the service provider seems. In fact, simplicity and transparency are much more important. This applies to everything: from your website (or platform) to the data you provide.
Speak the same language with your patients, be where they are: pay attention to creating a smart web platform and healthcare apps for patients. Describe in detail, clearly, but as simply as possible, the procedures and steps required to use your services.
Take patients on a virtual tour of your facility through video or VR technology. Create guides or instructions if needed, be honest and open with your patients. Also, take care of your online web presence: active social media accounts will allow you to reach your target audience wider, be closer, and better understand patients, their needs and preferences.

Want to build solid brand loyalty and improve customer retention with advanced software?
Contact us →
2. Always Be in Touch
Few people can be surprised by the 24/7 service, but for healthcare, this is still a challenge. Migrating from outdated technologies to new healthcare software solutions, consider automating and streamlining routine tasks.
Implement an electronic doctor's appointment or the AI chatbot to answer frequently asked questions, start information channels on social networks and instant messengers, and be in touch when you are most needed. Create a separate channel for communication with patients where they can express their opinion, ask a question, or discuss urgent issues.
If there is a lack of specialists or the need to maintain social distance, use telemedicine software that will allow you to establish contact, and organize a video appointment for the patient. Applying this method allows you to be an affordable and reliable service provider in difficult times and situations.
Telemedicine providers can prescribe a new medication, diagnose an illness, and provide counseling as if the patient actually visited a doctor in a hospital. The capabilities of this technology are constantly expanding, so implementation will be profitable right now.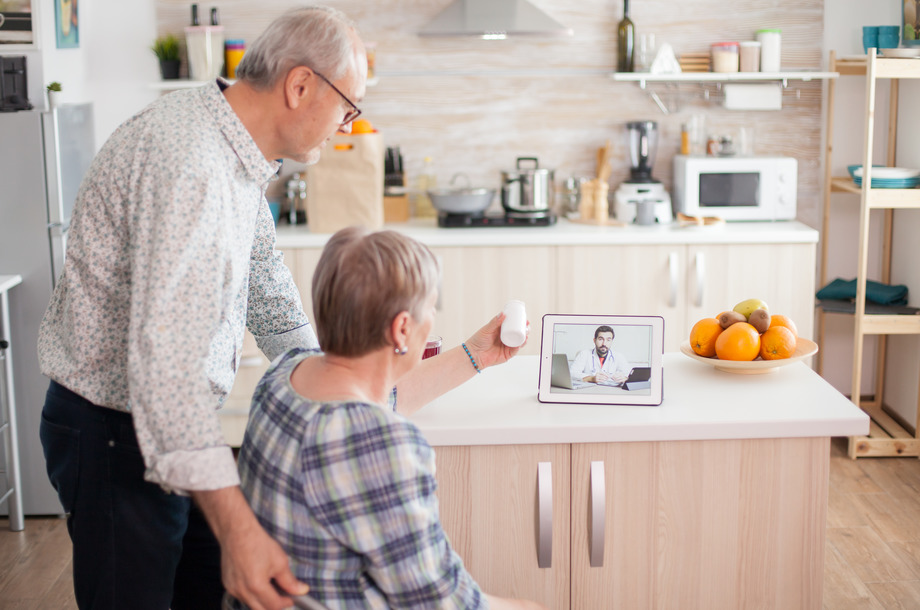 3. Listen to Your Patients and Apply Changes
Allow your patients to speak up, including anonymously. There is no better engine for change than the opinion of your patients. Conduct short but informative surveys, display a "Give Feedback" button or similar in a prominent place.
Add to your platform the ability to leave feedback about your staff or service, doctor or specialist. This openness indicates your willingness to listen to patients and take action. You can also introduce an additional rating system for doctors to make it easier for patients to make choices.
The most important thing here is to heed, that is, to make the necessary changes: apply state-of-art healthcare software solutions, like build a new platform or application, or add new features, or more convenient design.
4. Be Useful and Engaging
Use your power to influence people's lives, motivate, and help them. Sometimes a simple piece of advice is enough for them, which they can find in your blog or interview, or the video guide posted on the website.
But you can also push the boundaries with healthcare apps that allow you to monitor a patient from a distance, report changes in indicators (for example, temperature or blood pressure) in real-time, or remind them to take medication and make an appointment with a doctor.
And even here, your options are not limited: add exciting features to your application. These can be interactive tests and quizzes, exercises, – everything that will fulfill both functions: entertainment and benefit.
5. Keep Your Medical Records Safe
Research shows that nearly 50% of US adults have concerns about the safety of their medical records. Every year, several thousand medical records, including not only diagnoses but also names, home addresses, and other important details, fall into the hands of cybercriminals.
Your patients should be aware that you have taken all available measures to ensure the safety and security of their medical and personal data. Apply the latest healthcare software solutions to encrypt and store data under lock and key.
This is how the use of technology solutions helps to reduce or delete the gap between patients and your healthcare organization, contributing to enhancing confidence in you. A service provider that ensures a high-level healthcare app development can become your reliable partner in solving this challenge.
Email us at info@computools.com.
Computools is an IT Consulting and Software Solutions Development company that helps businesses innovate faster by building the digital solutions or bringing the tech products to market sooner. Discover our collaborative approach and industry expertise that spans finance, retail, healthcare, consumer services and more.
Contact us →